Filmography from : Guss Williams
Actor :
Hannibal
,
Ridley Scott
, 2001
After having successfully eluded the authorities for years, Hannibal peacefully lives in Italy in disguise as an art scholar. Trouble strikes again when he is discovered leaving a deserving few dead in the process. He returns back to America to once again make contact with now disgraced Agent Clarice Starling who is suffering the wrath of a malicious FBI official/rival as well as the media. Meanwhile, Hannibal must survive the advances by a...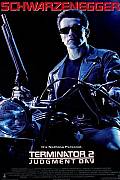 Terminator 2 : Le jugement dernier
,
James Cameron
, 1991
Sequel to Terminator. Skynet, the 21st century computer waging a losing war on humans sends a second terminator back in time to destroy the leader of the human resistance while he is still a boy. His mother is the only one who knows of the existence of the Terminators, human-like robots that exist only to kill and are nearly indestructible, and Sarah, the boy's mother is currently in a state mental hospital because of her 'delusions'. A second...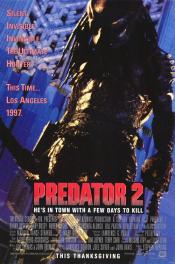 Predator 2
,
Stephen Hopkins
, 1990
Amidst a territorial gang-war, a sophisticated alien hunter stalks the citizens of Los Angeles and the only man between him and his prey is veteran LAPD officer, Lieutenant Mike Harrigan....
Cell Phone
,
Tod Williams
, 0
...