Filmography from : Hailey Cunningham
Actor :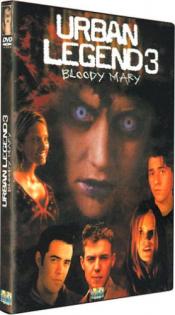 Urban Legends: Bloody Mary
,
Mary Lambert
, 2005
On Homecoming night, Samantha (Mara), Gina (McCormick), and Mindy (Rulin) are having a slumber party at Sam's house due to being black-listed by the sexy football players. Since the dance and game are out of the question, the trio stays up and entertains themselves with Urban Legends..all leading up to BLOODY MARY. With nothing better to do and a whole night to waste, Sam chants "Bloody Mary." Her friends laugh... "Bloody Mary." More laughter....