Filmography from : Haley Bennett
Actor :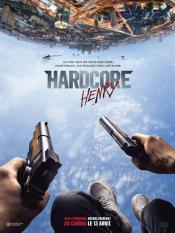 Hardcore Henry 
,
Ilya Naishuller
, 2015
Hardcore Henry is an action film told from a first person perspective: You remember nothing. Mainly because you've just been brought back from the dead by your wife (Haley Bennett). She tells you that your name is Henry. Five minutes later, you are being shot at, your wife has been kidnapped, and you should probably go get her back. Who's got her? His name's Akan; he's a powerful warlord with an army of mercenaries, and a plan for world...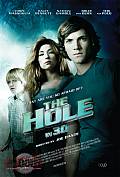 The Hole 
,
Joe Dante
, 2009
A pair of brothers stumble upon a mysterious hole in their basement that leads to the darkest corridors of their fears and nightmares....
The Haunting of Molly Hartley 
,
Mickey Liddell
, 2008
In this tale of spell binding suspense, something evil lurks just beneath the lush surfaces of teenaged girl's private school world - and it holds the rights to her very soul. Now, on the eve of her 18th birthday, Molly Hartley is about to discover the truth of just who, or rather what, it is she is destined to become....