Filmography from : Harold Sakata
Actor :
Xiong zhong
,
André Koob
,
Bruce Le
,
Joseph Velasco
(as Joseph Kong), 1982
Reformed criminal and ace martial artist Bruce decides to go straight and settle down with his girlfriend after being released from prison. The gang he used to be part of kidnap the fetching young daughter of an American ambassador. Bruce goes trekking all over the world in search of the lady. ...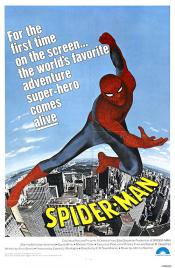 The Amazing Spider-Man
,
Don McDougall
(3 episodes, 1978-1979),
Ron Satlof
(2 episodes, 1978),
EW Swackhamer
(1 episode, 1977),
Tom Blank
(1 episode, 1978),
Cliff Bole
(1 episode, 1978),
Michael Caffey
(1 episode, 1978),
Dennis Donnelly
(1 episode, 1978),
Fernando Lamas
(1 episode, 1978),
Larry Stewart
(1 episode, 1978),
Tony Ganz
(1 episode, 1979),
Joseph Manduke
(1 episode, 1979), 1979
Peter Parker has a laboratory accident that changes his life. He finds himself with greatly increased strength, the ability to stick to walls to climb them without needing hand and footholds and a "spider-sense" (presented in this series as clairvoyance) that allows him to sense danger. Designing a costume and a webshooter that allows him to fire a strong artificial web, he fights crimes as Spider-Man. ...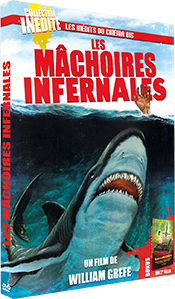 Mako: The Jaws of Death
,
William Grefé
(as William Grefe'), 1976
A man accidentally learns that he has a mystical connection with sharks, and is given a strange medallion by a shaman. Becoming more and more alienated from normal society, he develops an ability to communicate with sharks telepathically, setting out to destroy anybody who harms sharks. People enter into his strange world to exploit his weird passion, and he uses the animals to gain revenge on anybody who double crosses him....
Impulse
,
William Grefé
, 1974
A paranoid, leisure-suit-wearing conman/gigolo named Matt Stone seduces lonely women, bilks them of their savings via an investment scam, then kills them. When he begins seeing an attractive widow, her daughter Tina becomes suspicious of his motives....