Filmography from : Harrison Ford
Actor :
Untitled Indiana Jones Project
,
James Mangold
, 2023
...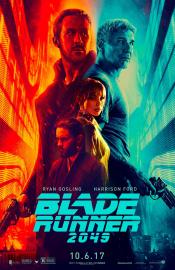 Blade Runner 2049
,
Denis Villeneuve
, 2017
Thirty years after the events of the first film, a new blade runner, LAPD Officer K (Ryan Gosling), unearths a long-buried secret that has the potential to plunge what's left of society into chaos. K's discovery leads him on a quest to find Rick Deckard (Harrison Ford), a former LAPD blade runner who has been missing for 30 years. ...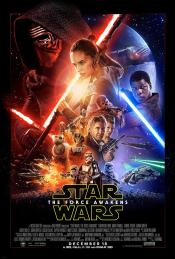 Star Wars : Épisode VII - Le Réveil de la Force
,
JJ Abrams
, 2015
...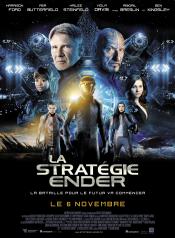 La Stratégie Ender
,
Gavin Hood
, 2013
In the near future, a hostile alien race called the Formics have attacked Earth. If not for the legendary heroics of International Fleet Commander Mazer Rackham (Ben Kingsley), all would have been lost. In preparation for the next attack, the highly esteemed Colonel Hyrum Graff (Harrison Ford) and the International Military are training only the best young minds to find the future Mazer. Ender Wiggin (Asa Butterfield), a shy but strategically...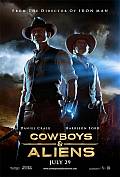 Cowboys & envahisseurs
,
Jon Favreau
, 2011
1873. Arizona Territory. A stranger (Craig) with no memory of his past stumbles into the hard desert town of Absolution. The only hint to his history is a mysterious shackle that encircles one wrist. What he discovers is that the people of Absolution don't welcome strangers, and nobody makes a move on its streets unless ordered to do so by the iron-fisted Colonel Dolarhyde (Ford). It's a town that lives in fear. But Absolution is about to...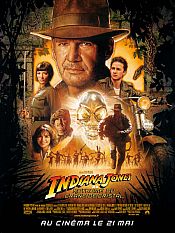 Indiana Jones et le royaume du crâne de cristal
,
Steven Spielberg
, 2008
Famed archaeologist/adventurer Dr. Henry "Indiana" Jones is called back into action when he becomes entangled in a Soviet plot to uncover the secret behind mysterious artifacts known as the Crystal Skulls. ...
Apparences
,
Robert Zemeckis
, 2000
...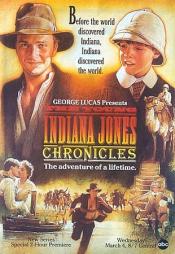 Les aventures du jeune Indiana Jones
,
Carl Schultz
(21 episodes, 1992-1993),
Simon Wincer
(6 episodes, 1992-1993),
René Manzor
(2 episodes, 1992-1993),
Ellery Ryan
(2 episodes, 1992),
Bille August
(2 episodes, 1993),
Mike Newell
(2 episodes, 1993),
Vic Armstrong
(1 episode, 1992),
Terry Jones
(1 episode, 1992),
Jim O'Brien
(1 episode, 1992),
David Hare
(1 episode, 1993),
Joe Johnston
(1 episode, 1993),
Dick Maas
(1 episode, 1993),
Syd Macartney
(1 episode, 1993),
Peter MacDonald
(1 episode, 1993),
Gillies MacKinnon
(1 episode, 1993),
Deepa Mehta
(1 episode, 1993),
Gavin Millar
(1 episode, 1993),
Nicolas Roeg
(1 episode, 1993),
Michael Schultz
(1 episode, 1993),
Robert Young
(1 episode, 1993), 1992
The now legendary, almost mythical character of Indiana Jones once had a childhood. Every episode starts out with the elderly man that he is in the 1990's getting into a specific situation where he has to tell a story from his past. The stories go back to when he was ten years old and on a world tour with his father, and to his late-teens when he fought in World War I....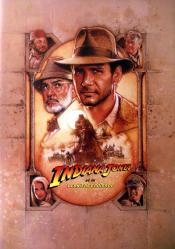 Indiana Jones et la dernière croisade
,
Steven Spielberg
, 1989
An art collector appeals to Jones to embark on a search for the Holy Grail. He learns that another archaeologist has disappeared while searching for the precious goblet, and the missing man is his own father, Dr. Henry Jones. The artifact is much harder to find than they expected, and its powers are too much for those impure in heart....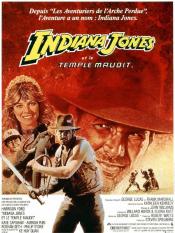 Indiana Jones et le Temple maudit
,
Steven Spielberg
, 1984
Set in 1935, a professor, archaeologist, and legendary hero by the name of Indiana Jones is back in action in his newest adventure. But this time he teams up with a night club singer named Wilhelmina "Willie" Scott and a twelve-year-old boy named Short Round. They end up in an Indian small distressed village, where the people believe that evil spirits have taken all their children away after a sacred precious stone was stolen! They also...
Le Retour du Jedi
,
Richard Marquand
, 1983
...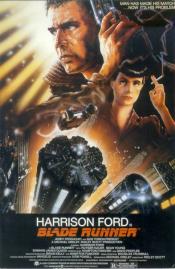 Blade Runner
,
Ridley Scott
, 1982
...
Les Aventuriers de l'arche perdue
,
Steven Spielberg
, 1981
The year is 1936. An archeology professor named Indiana Jones is venturing in the jungles of South America searching for a golden statue. Unfortunately, he sets off a deadly trap but miraculously escapes. Then, Jones hears from a museum curator named Marcus Brody about a biblical artifact called The Ark of the Covenant, which can hold the key to humanly existence. Jones has to venture to vast places such as Nepal and Egypt to find this artifact....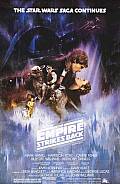 L'Empire contre-attaque
,
Irvin Kershner
, 1980
...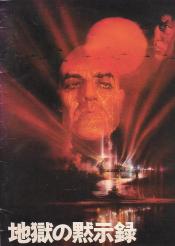 Apocalypse Now
,
Francis Ford Coppola
(as Francis Coppola), 1979
It is the height of the war in Vietnam, and U.S. Army Captain Willard is sent by Colonel Lucas and a General to carry out a mission that, officially, 'does not exist - nor will it ever exist'. The mission: To seek out a mysterious Green Beret Colonel, Walter Kurtz, whose army has crossed the border into Cambodia and is conducting hit-and-run missions against the Viet Cong and NVA. The army believes Kurtz has gone completely insane and Willard's...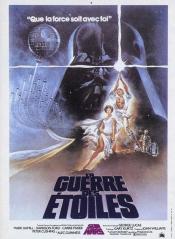 La guerre des étoiles
,
George Lucas
, 1977
...