Filmography from : Harrison Page
Actor :
Deadland
,
Damon O'Steen
, 2009
World War III's nuclear strikes on the U.S. have set the nation back 200 years; Money holds no worth, food is impossible to find, and hope is all but lost when every survivor of the war is infected by a fatal nuclear plague. "Deadland" is a post-apocalyptic tale of an ordinary man, Sean Kalos, driven on only one purpose: to find his missing wife in the new United Provinces. What was designed to be the new rebirth has become martial-law, and the...
Carnosaur
,
Adam Simon
,
Darren Moloney
(additional sequences), 1993
A brilliant geneticist, Diane Ladd, plans to expose a lethal virus to every human being on the planet. Her objective: to destroy humankind in favour of her new strain of prehistoric dinosaurs. Two people stand in the way of her diabolical plan, a cynical night watchman and a lovely idealistic environmentalist. The two must overcome their differences long enough to uncover the scientist's scheme and fight her carnivorous creations in a desperate...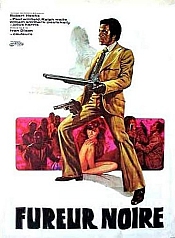 Trouble Man
,
Ivan Dixon
, 1972
It seems that masked men are knocking over the floating crap games of Chalky and Pete. Chalky and Pete hire the cool, loose, elegant Mr. T to fix things. Then, the masked manipulators set up the death of a collector for a rival gang lord. It looks like it's up to T to keep a gang war from breaking out, keep the police off his back, and earn his fee from Chalky and Pete. Then things get complicated. A pool hall, a boxing gym, women's...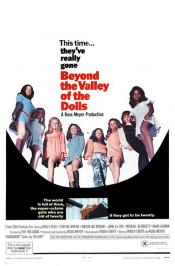 Beyond the Valley of the Dolls
,
Russ Meyer
, 1970
Three girls come to Hollywood to make it big, but find only sex, drugs and sleaze....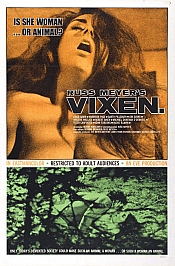 Vixen!
,
Russ Meyer
, 1968
Vixen lives in a Canadian mountain resort with her naive pilot husband. While he's away flying in tourists, she gets it on with practically everybody including a husband and his wife, and even her biker brother. She is openly racist, and she makes it clear that she won't do the wild thing with her brother's biker friend, who is black....