Filmography from : Harry Ellerbe
Actor :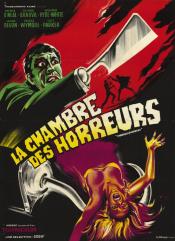 Chamber of Horrors
,
Hy Averback
, 1966
A one-handed madman (he lost the hand while escaping a hanging) uses various detachable devices as murder weapons to gain revenge on those he believes have wronged him....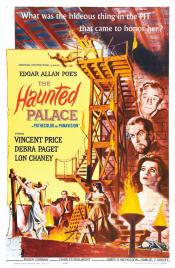 The Haunted Palace
,
Roger Corman
, 1963
Charles Dexter Ward arrives at a small village to visit the house he inherited from his ancestor who died there 100 years ago....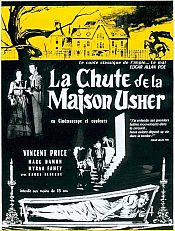 House of Usher
,
Roger Corman
, 1960
After a long journey, Philip arrives at the Usher mansion seeking his loved one, Madeline. Upon arriving, however, he discovers that Madeline and her brother Roderick Usher have been afflicted with a mysterious malady: Roderick's senses have become painfully acute, while Madeline has become catatonic. That evening, Roderick tells his guest of an old Usher family curse: any time there has been more than one Usher child, all of the siblings have...
The Magnetic Monster
,
Curt Siodmak
,
Herbert L Strock
(uncredited), 1953
Working for O.S.I., the Office of Scientific Investigation, A-Man agent Jeffrey Stewart and his partner Dan Forbes are sent to a local hardware store where they find a strong magnetic field has magnetized every metal item in the store. Investigating further, they eventually trace the source of the magnetism to an airborn flight carrying scientist Howard Denker, now dying of radiation poisoning, who has carted on board with him a new radioactive...