Filmography from : Harry Jay Knowles
Actor :

My Sucky Teen Romance
,
Emily Hagins
, 2011
On 17-year-old Kate's last weekend in town, she and her friends plan to spend it together at SpaceCON– the local science fiction convention they attend every year. At the convention Kate meets Paul, a recently turned teen-vampire (who is also dressed as one). But when Kate tries to make a move on him, he accidentally bites her in the neck. Kate and her friends soon discover Paul is not the only vampire at the convention, and it is up to them...
The Splat Pack
,
Mark Henry
,
Frank H Woodward
, 2010
A look back at the first decade of 21st Century horror films and the filmmakers that re-energized the genre. ...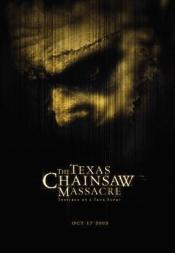 Massacre à la tronçonneuse
,
Marcus Nispel
, 2003
Driving through the backwoods of Texas, five youths pick up a traumatized hitchhiker, who shoots herself in their van. Shaken by the suicide, the group seeks help from the locals, but their situation becomes even more surreal when they knock on the door of a remote homestead. It's quickly apparent the residents are a family of inbred psychopaths, and the unlucky youths suddenly find themselves running for their lives. In hot pursuit is a...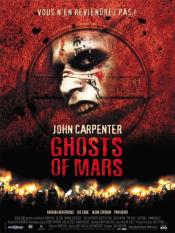 Ghosts of Mars
,
John Carpenter
, 2001
Set 200 years in the future, intergalactic cop Melanie Ballard (Natasha Henstridge) and her team have an assignment of transferring a dangerous criminal named Desolation Williams (Ice Cube) to a prison in the outpost city of Chryse on the planet Mars. But in a turn of events, an adjacent mining team on the Red Planet has unearthed an ancient Martian defense device that unleashes warrior ghosts of the planet's original inhabitants who in turn...
The Faculty
,
Robert Rodriguez
, 1998
...