Filmography from : Haruo Suzuki
Actor :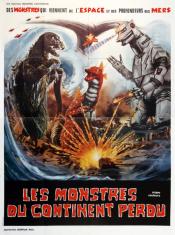 Les Monstres du continent perdu
,
Ishirô Honda
,
Jun Fukuda
(earlier film clips) (uncredited), 1975
Godzilla comes to the rescue when an alien race rebuilds Mechagodzilla to destroy Earth's cities. A traitorous scientist gives them a second weapon: Titanosaurus....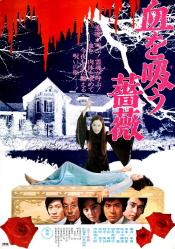 Chi o suu bara
,
Michio Yamamoto
, 1974
Dracula, played by an uncredited caucasian, was shipwrecked in the 1600s in Japan, when Christianity was illegal. He was forced to spit on the cross and wander alone in the desert. Upon finding himself bleeding, he was so thirsty he drank the blood and acquired a taste for it, attacking local teenager Keiko. In present day, Professor Shiraki arrives at a girl's school where he was to be teaching, but now the principal, whose wife died in a car...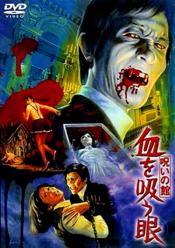 Le lac de Dracula
,
Michio Yamamoto
, 1971
After a coffin is delivered to a sleepy little Japanese town, one of the locals discovers that its occupant isn't dead yet. Unfortunately, the only witness to the vampire invasion gets bitten, along with several other people in town. Only one woman, Akiko, knows the truth, but even she doubts what she is seeing. Can the village be saved before it's too late?...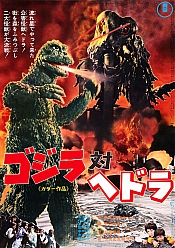 Godzilla contre Hedora
,
Yoshimitsu Banno
,
Ishirô Honda
(earlier film clips) (uncredited), 1971
From Earth's pollution a new monster is spawned. Hedorah, the smog monster, destroys Japan and fights Godzilla while spewing his poisonous gas to further the damage....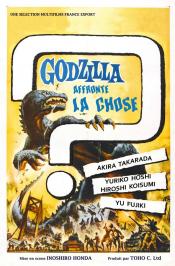 Mothra contre Godzilla
,
Ishirô Honda
, 1964
A greedy developer unwittingly hatches a gigantic baby moth upon Tokyo, while Godzilla strikes once again....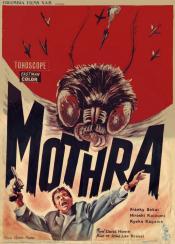 Mothra
,
Ishirô Honda
(as Inoshiro Honda), 1961
Shipwreck survivors are found on Beiru, an island previously used for atomic tests. Amazingly free of radiation effects, they believe they were protected by a special juice given to them by the natives. A joint expedition of Rolithican and Japanese scientists explores Beiru and discovers many curious things, including two women only a foot high. Unscrupulous expedition leader Clark Nelson abducts the women and puts them in a vaudeville show. But...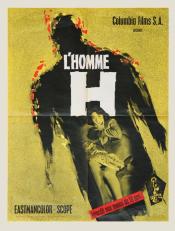 L'homme H
,
Ishirô Honda
, 1958
A drug dealer named Misaki disappears leaving only his clothes. The next day the police go to question his girlfriend, singer Chikako Arai, and she informs them that she doesn't have any information on where he is. Later that evening one of his associates comes by to try to beat the truth out her. After he leaves he disappears in the same way that Misaki did. A short time later, a young scientist named Masada informs the police that there was a...