Filmography from : Hayley Dumond
Actor :
House Hunting 
,
Eric Hurt
, 2013
If the American dream for most families is buying a house then for the two families headed to what they think is a simple open house, their dream is about to become a nightmare. We meet our two very different families as they search for the perfect house to call a home. When both families show up at the deserted farmhouse it quickly becomes clear that something is not right. After finding a terrified girl in the woods, and discovering that every...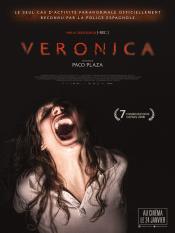 Dexter 
,
John Dahl
(16 episodes, 2008-2013),
Steve Shill
(13 episodes, 2006-2013),
Keith Gordon
(10 episodes, 2006-2013),
Marcos Siega
(9 episodes, 2007-2009),
Ernest R Dickerson
(9 episodes, 2008-2013),
Romeo Tirone
(6 episodes, 2009-2013),
Michael Cuesta
(5 episodes, 2006),
Tony Goldwyn
(4 episodes, 2006-2007),
SJ Clarkson
(3 episodes, 2009-2011),
Stefan Schwartz
(3 episodes, 2011-2013),
Robert Lieberman
(2 episodes, 2006),
Nick Gomez
(2 episodes, 2007),
Tim Hunter
(2 episodes, 2008-2009),
Michael Lehmann
(2 episodes, 2011-2012),
Holly Dale
(2 episodes, 2012-2013),
Alik Sakharov
(2 episodes, 2012-2013),
Adam Davidson
(1 episode, 2006),
Jeremy Podeswa
(1 episode, 2007),
Brian Kirk
(1 episode, 2009),
Milan Cheylov
(1 episode, 2010),
Seith Mann
(1 episode, 2011),
Michael C Hall
(1 episode, 2013), 2006
During the day, Dexter Morgan is a jovial employee in the Miami Metropolitan Police Department's crime lab, but his meticulously crafted life masks his true nature. In reality Dexter is a disciplined and murderous psychopath (a self-admitted "monster"), and he slakes his blood lust at night by carefully killing the serial killers he tracks down during the day. Based on the novels (Darkly Dreaming Dexter, Dearly Devoted Dexter and Dexter in the...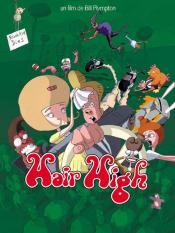 Hair High 
,
Bill Plympton
, 2004
"Hair High" is a gothic high-school comedy with a "Carrie"-like story. Cherri and Rod are the high-school king and queen and they justifiably rule their domain. Spud, the new kid in town, accidentally offends both Cherri and Rod and so is forced to become Cherri's slave. Naturally, they immediately hate each other, but of course later they fall in love. Cherri and Spud secretly decide to go to the prom together, and on prom night a rejected Rod...