Filmography from : Henry Kendrick
Actor :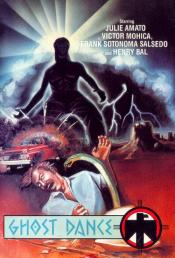 The Ghost Dance
,
Peter F Buffa
, 1982
The spirit of a long-dead warrior possesses the body of an Indian medicine man and turns him into a homicidal maniac. It's late afternoon on the Arizona desert as workers unearth an Indian body. Dr.Kay Foster (Julie Amato), the director of anthropology at a local university supervises the dig. She finds the remains of an ancient Indian warlord known as Nahaluh. That sinister night an Indian scavenger, Aranjo (Henry Bal) creeps into the...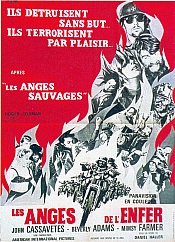 Devil's Angels
,
Daniel Haller
, 1967
The Skulls, a violent biker gang led by Cody have a run in with a small-town sheriff after a member accidentally kills a citizen on the highway. He agrees to let them stay and protect the town. Cody then deserts them after a second gang's rescue attempt leaves the town in shreds. With Beverly Adams as Lynn and Mimsy Farmer as Marianne. A follow-up to the popular "The Wild Angels", the previous year....