Filmography from : Herbie Braha
Actor :
Chucky, la poupée de sang
,
John Lafia
, 1990
Andy Barclay has been placed in a foster home after the tragic events of the first film, since his mother was committed. In an attempt to save their reputation, the manufacturers of Chucky reconstruct the killer doll, to prove to the public that nothing was wrong with it in the first place. In doing so, they also bring the soul of serial killer Charles Lee Ray back to life. As Chucky tries to locate Andy, the body count rises. Will Andy be able...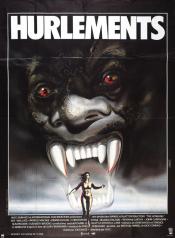 Hurlements
,
Joe Dante
, 1981
Television newswoman Karen White takes some much-needed time off after a traumatic incident with a serial killer. Hoping to conquer her inner demons, she heads for The Colony, a secluded retreat where the creepy residents are a little too eager to make her feel at home. Also, there seems to be a bizarre connection between Eddie Quist and this supposedly safe haven. And when, after nights of being tormented by unearthly cries, Karen ventures into...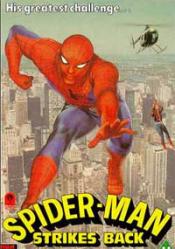 La riposte de l'homme-araignée
,
Ron Satlof
, 1978
At the New York State University, one of Peter Parker's tutors has accidentally given three students all the materials they need to create an atomic bomb. While Peter Parker tries to find out what's happened, the police suspect him of the crime, and Peter has to deal with an attractive journalist determined to get an interview with Spider-Man. Then dastardly millionaire Mr. White shows up, and will stop at nothing to get his hands on the atomic...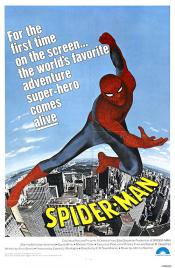 L'homme-araignée
,
Don McDougall
(3 episodes, 1978-1979),
Ron Satlof
(2 episodes, 1978),
EW Swackhamer
(1 episode, 1977),
Tom Blank
(1 episode, 1978),
Cliff Bole
(1 episode, 1978),
Michael Caffey
(1 episode, 1978),
Dennis Donnelly
(1 episode, 1978),
Fernando Lamas
(1 episode, 1978),
Larry Stewart
(1 episode, 1978),
Tony Ganz
(1 episode, 1979),
Joseph Manduke
(1 episode, 1979), 1977
Peter Parker has a laboratory accident that changes his life. He finds himself with greatly increased strength, the ability to stick to walls to climb them without needing hand and footholds and a "spider-sense" (presented in this series as clairvoyance) that allows him to sense danger. Designing a costume and a webshooter that allows him to fire a strong artificial web, he fights crimes as Spider-Man. ...