Filmography from : Hideyo Amamoto
Actor :
Gojira, Mosura, Kingu Gidorâ: Daikaijû sôkôgeki
,
Shûsuke Kaneko
, 2001
Strange incidents occur when an American submarine has been destroyed by a mysterious force at sea off the shores of Guam. Only Admiral Tachibana was certain that behind the disaster was none other than the destructive King of the Monsters, Godzilla! 50 years after his attack on Tokyo in 1954, Godzilla has mysteriously returned to life to destroy Japan, and General Tachibana, whose parents died in the monster's destructive wake, was prepared for...
Kamitsukitai/Dorakiyura yori ai-0
,
Shûsuke Kaneko
, 1991
...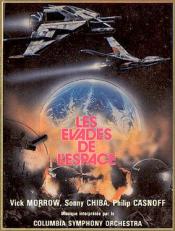 Les évadés de l'espace
,
Kinji Fukasaku
, 1978
In this Star Wars take-off, the peaceful planet of Jillucia has been nearly wiped out by the Gavanas, whose leader takes orders from his mother (played a comic actor in drag) rather than the Emperor. King Kaiba sends out eight Liabe holy seeds, each to be received by a chosen one to defend the Gavanas. Each recipient, ranging from hardened General Garuda to Gavana Prince Hans to young Terrans Meia, Kido, and Aaron all have different reactions to...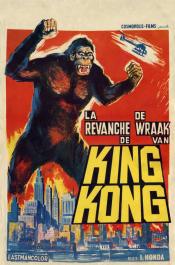 La revanche de King Kong
,
Ishirô Honda
(english language version) (as Inoshiro Honda), 1967
When a mechanical replica of King Kong is unable to dig for the highly radioactive Element X at the North Pole, the evil Doctor Who and his sponsor Madame Piranha (Madame X in the American release) decide to kidnap the real Kong. As an insurance policy they kidnap Lt. Susan Miller as well as her boyfriend Lt. CommanderJiro Nomura and Cmdr. Carl Nelson (Kong developed a crush on Susan when she Nomura and Nelson visited the Kong at his home on...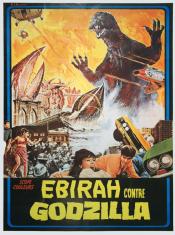 Ebirah contre Godzilla
,
Jun Fukuda
, 1966
A fisherman named Yata winds up missing after the boat he is working on sinks. His younger brother Ryota decides to search for him, but when the authorities refuse to help him he tries to enter a dance contest to win a boat to go search for Yata. When Ryota arrives at the contest he finds out he is too late by a few days, but meets up with two contestants who had already been eliminated named Nita and Ichino. The three youths then head for the...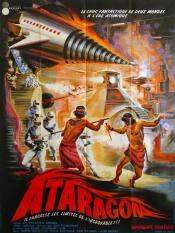 Ataragon
,
Ishirô Honda
,
Shûe Matsubayashi
(earlier film clips) (uncredited), 1963
Several strange occurrences are taking place all over the world including the disappearance of two engineers. Also, former admiral Kosumi is nearly kidnapped along with his secretary, and goddaughter, Makoto Jinguji. The kidnap attempt is thwarted by photographer Susumu Hatanaka and his assistant Yoshito Nishibe. It is later revealed the Mu Empire, which disappeared 12,000 years earlier, are responsible for all the occurrences and are planning...