Filmography from : Hikari Mitsushima
Actor :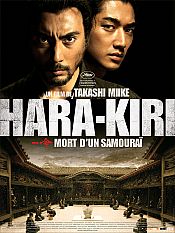 Ichimei
,
Takashi Miike
, 2011
An tale of revenge, honor and disgrace, centering on a poverty-stricken samurai who discovers the fate of his ronin son-in-law, setting in motion a tense showdown of vengeance against the house of a feudal lord....

Rabitto horâ 3D
,
Takashi Shimizu
, 2011
Daigo doesn't speak anymore. Not since he killed that rabbit on the playground at school. His sister, Kiriko, is worried. He's bullied. He sleepwalks. And their father is no help, trapped in his own grief and illustrating fantasy worlds where families are happily reunited and no one dies. They never should have gone to that 3D movie. The one with the stuffed rabbit that floated out of the screen. Now Daigo is missing. He's in danger, and Kiriko...
Ai no mukidashi
,
Sion Sono
, 2008
Three emotionally abused individuals from the fringes of society get locked in a convoluted love triangle. Yuu, a Catholic boy searching for true love ends up taking "panty shot" photos of women in public until he discovers Yoko, whom he sees as his Virgin Mary. Yoko, an anti-family, misandrist girl finds that her foster mother will be marrying Yuu's father. Koike, an "original sinner" and the regional leader of a brainwashing cult, co-ordinates...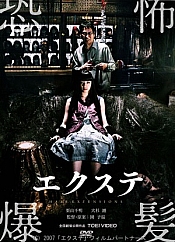 Ekusute
,
Sion Sono
,
Joe DiGiorgi
(english voice director),
Tony Salerno
(english voice director), 2007
What if extensions carried the grudge of the individual to which the hair originally belonged and started attacking people wearing it at random? Customs agents discover a huge amount of human hair used as materials for 'hair extensions' along with the dead body of a young girl with a shaved head. With the corpse being soon transported by the police, the results of the autopsy determine that the woman's internal organs have been harvested. The...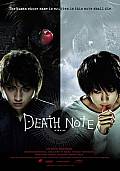 Death Note: Desu nôto
,
Shûsuke Kaneko
, 2006
...
Death Note - Desu nôto: The Last Name
,
Shûsuke Kaneko
, 2006
...