Filmography from : Hirofumi Arai
Actor :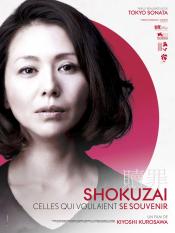 Shokuzai
,
Kiyoshi Kurosawa
(5 episodes, 2012), 2012
A young girl, Emili, is killed by a stranger in elementary school. Although her four friends saw the suspect, they say they don't remember it. 15 years have passed and the incident is still unsolved. Emili's mother, Asako (Kyoko Koizumi), makes them do penance for it....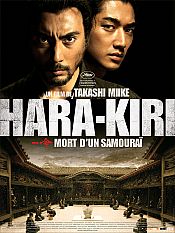 Hara-kiri : Mort d'un samouraï
,
Takashi Miike
, 2011
An tale of revenge, honor and disgrace, centering on a poverty-stricken samurai who discovers the fate of his ronin son-in-law, setting in motion a tense showdown of vengeance against the house of a feudal lord....
Kokuhaku
,
Tetsuya Nakashima
, 2010
Takako Matsu stars as Yuko Moriguchi, a middle-school teacher whose four-year-old daughter is found dead. Shattered, she finally returns to her classroom only to become convinced that two of her students were responsible for her daughter's murder. No one believes her, and she may very well be wrong, but she decides, nevertheless, that it's time to take her revenge. What happens next is all-out psychological warfare waged against her students...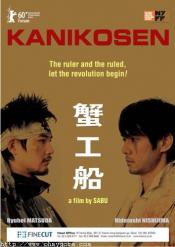 Kanikôsen
,
SABU
, 2009
...
Rinjin 13-gô
,
Yasuo Inoue
, 2005
...