Filmography from : Hiroshi Ito
Actor :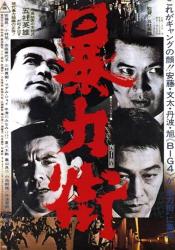 Bôryoku gai
,
Hideo Gosha
, 1974
A first cursory look at VIOLENT STREETS makes it seem that Hideo Gosha reverted back to the programme genre pictures out of which emerged as a bonafide auteur and stylistic visionary five years earlier with bold ambitious jidaigekis like GOYOKIN and HITOKIRI, this time treading ground he never did before in his career, the yakuza picture. Looking closer it becomes obvious that VIOLENT STREETS is both. A genre picture and a stylistic exercise....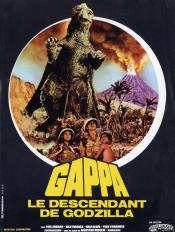 Gappa, le descendant de Godzilla
,
Hiroshi Noguchi
, 1967
An expedition in the South Pacific lands on a tropical island where the natives worship the mysterious deity Gappa. An earthquake opens up an underground cavern and a baby reptile is discovered inside. The natives warn the foreigners to leave the hatching alone, but they don't listen and take it back to a zoo in Japan. Soon after, moma and papa Gappa start smashing Tokyo looking for their kidnapped child. ...