Filmography from : Holter Graham
Actor :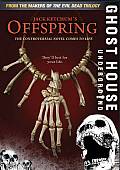 Offspring
,
Andrew van den Houten
, 2009
Survivors of a feral flesh-eating clan are chowing their way through the locals. Amy Halbard and Claire Carey strive to survive their abduction by the cannibals and save their children. A subplot involving Claire's despicable husband, Steven, gives an opportunity to cleverly compare predatory civilized folk to the appetite-driven primitives....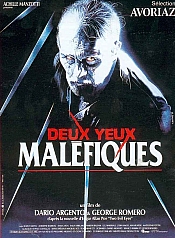 Deux yeux maléfiques
,
Dario Argento
(segment 'The Black Cat'),
George A Romero
(segment 'The Facts in the Case of Mr Valdemar') (as George Romero), 1990
"The Facts About Mr. Valdeman." A woman's husband is on his deathbed, and a psychiatrist with whom she's having an affair hypnotizes him so they can get him to sign all his money over to his wife before he dies. The husband dies when he is still in a trance and becomes stuck between the two worlds, and seeks revenge and release. "The Black Cat." A forensic photographer resents his girlfriend bringing a stray cat home. He dispatches the little...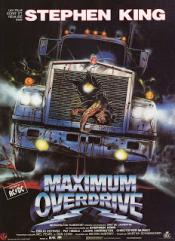 Maximum Overdrive
,
Stephen King
, 1986
For 8 days in 1986, the earth passed through the tail of a mysterious Rea-M rogue comet. During that time, machines on earth suddenly come to life and terrorize their human creators. A small group of people in a truck stop, surrounded by "alive" semi-trailers, set out to stop the machines before the machines stop them....