HOSTAGE (2013)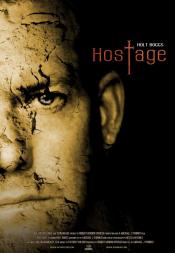 A man deals with the personal tragedy of his family's death by living at the vacation cabin that they last stayed at. He soon discovers he's not alone.
Original Title : HOSTAGE
Director(s) :
Mike Yurinko
Writer(s) : Mike Yurinko (written by)
Genre(s) : Horror | Thriller
Length : 96 min
Year : 2013
Country : USA
Langage : English
Coulor : Color(HD)
Ratio : 235 : 1
Sound : Dolby Surround 71
US Release : 2013-09-03
Actors :
 
Holt Boggs Eugene
Brandon Slagle Damon
Natalie Wilemon Gail
Frederic Doss Father Giler
Nick Mancuso Father Dario
Emma Waldron Liz
Jena Waldron Grace
No comments.
All informations are coming from http://www.imdb.com
This page has been seen 746 times.