Filmography from : Hunter Burke
Actor :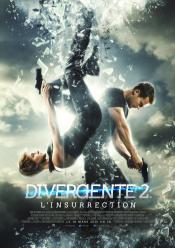 Divergente 2 : L'Insurrection
,
Robert Schwentke
, 2015
One choice can transform you-or it can destroy you. But every choice has consequences, and as unrest surges in the factions all around her, Tris Prior must continue trying to save those she loves--and herself--while grappling with haunting questions of grief and forgiveness, identity and loyalty, politics and love. Tris's initiation day should have been marked by celebration and victory with her chosen faction; instead, the day ended with...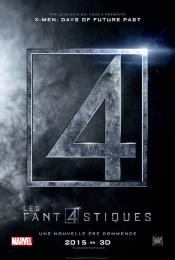 Les 4 Fantastiques
,
Josh Trank
,
Stephen E Rivkin
(uncredited), 2015
FANTASTIC FOUR, a contemporary re-imagining of Marvel's original and longest-running superhero team, centers on four young outsiders who teleport to an alternate and dangerous universe, which alters their physical form in shocking ways. Their lives irrevocably upended, the team must learn to harness their daunting new abilities and work together to save Earth from a former friend turned enemy....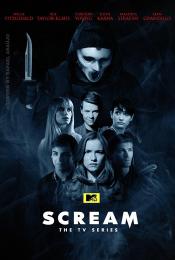 Scream
,
Jamie Travis
(4 episodes, 2015-2016),
Brian Dannelly
(3 episodes, 2015-2016),
Kevin Kölsch
(3 episodes, 2016-2019),
Dennis Widmyer
(3 episodes, 2016-2019),
Rodman Flender
(2 episodes, 2015-2016),
Leigh Janiak
(2 episodes, 2015-2016),
Tim Hunter
(2 episodes, 2015),
Oz Scott
(2 episodes, 2016),
Darren Grant
(2 episodes, 2019),
Tanya Hamilton
(2 episodes, 2019),
Julius Ramsay
(1 episode, 2015),
Ti West
(1 episode, 2015),
EL Katz
(1 episode, 2016),
Gil Kenan
(1 episode, 2016),
Patrick Lussier
(1 episode, 2016),
Scott Speer
(1 episode, 2016),
Daniel Stamm
(1 episode, 2016), 2015
After a cyber-bullying incident results in a brutal murder, the shocking violence stirs up memories of a killing spree from the past that has haunted some, intrigued others and maybe just inspired a new killer. A group of teens - with two old friends struggling to reconnect at its heart - become lovers, enemies, suspects, targets and victims of an assassin who's out for blood. ...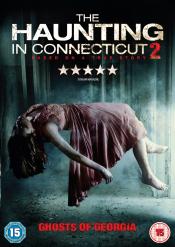 Ghosts of Georgia
,
Tom Elkins
, 2013
Shortly after moving into their ideal new home, a couple grows concerned when their young daughter begins encountering mysterious strangers that no one else can see. The couple's greatest fear is realized when they themselves begin to witness terrifying phenomena in and around the house, providing clues that could unlock a chilling mystery that has remained a closely guarded secret for generations. ...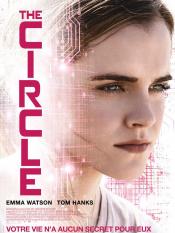 The Circle
,
James Ponsoldt
, 0
When Mae is hired to work for the world's largest and most powerful tech and social media company, she sees it as an opportunity of a lifetime. As she rises through the ranks, she is encouraged by the company's founder, Eamon Bailey, to engage in a groundbreaking experiment that pushes the boundaries of privacy, ethics and ultimately her personal freedom. Her participation in the experiment, and every decision she makes, begin to affect the...