Filmography from : Ian Moore
Actor :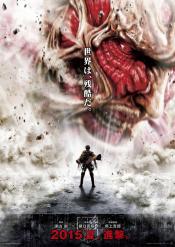 Shingeki no kyojin
,
Shinji Higuchi
, 2015
The sudden arrival of the Titans–mysterious, gigantic humanoid creatures who devour human beings one after the other–brings mankind to the brink of extinction. Fast-forward more than 100 years later. What remains of the human population now live in relative peace behind massive walls that were erected to defend themselves against the Titans. Yet once again, that peace is shattered when a Titan measuring over 50 meters tall smashes through...
Transcendence
,
Wally Pfister
, 2014
As Dr. Will Caster works toward his goal of creating an omniscient, sentient machine, a radical anti-technology organization fights to prevent him from establishing a world where computers can transcend the abilities of the human brain....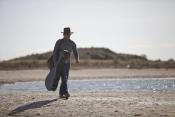 The Rambler
,
Calvin Reeder
, 2013
After being released from prison, a man known as The Rambler (Mulroney) stumbles upon a strange mystery as he attempts a dangerous journey through treacherous back roads and small towns en route to reconnecting with his long lost brother....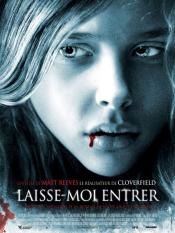 Let Me In
,
Matt Reeves
, 2010
Chloe Moretz (Hit Girl from Kick-Ass) stars as Abby, a secretive 12-year old girl, who moves next door to Owen (Kodi Smit-McPhee, The Road). Owen is a social outcast who is viciously bullied at school and in his loneliness, forms a profound bond with his new neighbour. Owen can't help noticing that Abby is like no one he has ever met before. As a string of grisly murders occupy the town, Owen has to confront the reality that this seemingly...
Drive-In Horrorshow
,
Michael Neel
, 2009
...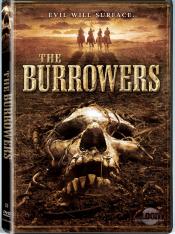 The Burrowers
,
JT Petty
, 2008
A band of courageous men sets out to find and recover a family of settlers that has mysteriously vanished from their home. Expecting the offenders to be a band of fierce natives, the group prepares for a routine battle. But they soon discover that the real enemy stalks them from below....
Dream Cruise
,
Norio Tsuruta
, 2007
...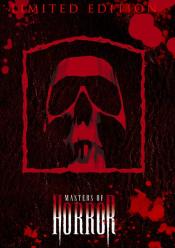 Masters of Horror
,
Stuart Gordon
(2 episodes, 2005-2007),
Dario Argento
(2 episodes, 2005-2006),
John Carpenter
(2 episodes, 2005-2006),
Joe Dante
(2 episodes, 2005-2006),
Mick Garris
(2 episodes, 2005-2006),
Tobe Hooper
(2 episodes, 2005-2006),
John Landis
(2 episodes, 2005-2006),
Don Coscarelli
(1 episode, 2005),
Brad Anderson
(1 episode, 2006),
Larry Cohen
(1 episode, 2006),
Ernest R Dickerson
(1 episode, 2006),
William Malone
(1 episode, 2006),
Lucky McKee
(1 episode, 2006),
John McNaughton
(1 episode, 2006),
Takashi Miike
(1 episode, 2006),
Tom Holland
(1 episode, 2007),
Peter Medak
(1 episode, 2007),
Rob Schmidt
(1 episode, 2007),
Norio Tsuruta
(1 episode, 2007), 2007
Anchor Bay has amassed some of the greatest horror film writers and directors to bring to you the anthology series, "Masters of Horror". For the first time, the foremost names in the horror film genre have joined forces for the series consisting of thirteen one-hour films each season....