Filmography from : Ian Ogilvy
Actor :
Puppet Master 5
,
Jeff Burr
, 1994
The puppets battle their most powerful enemy yet as they protect the new puppet master from the demon God that created the Secret of Life....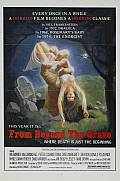 Frissons d'outre-tombe
,
Kevin Connor
, 1974
Anthology film from Amicus adapted from four short stories by R. Chetwynd-Hayes strung together about an antique dealer (Peter Cushing) who owns a shop called Temptations Ltd. and the fate that befalls his customers who try to cheat him. Stories include "The Gate Crasher" with David Warner who frees an evil enity from an antique mirror, "An Act of Kindness" featuring Donald Pleasence, "The Elemental", and "The Door"....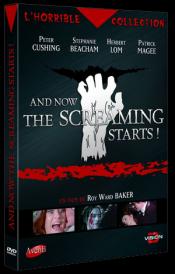 And Now the Screaming Starts!
,
Roy Ward Baker
, 1973
In 1795, in England, the young woman Catherine moves to the house of her fiancé Charles Fengriffen in the country to get married with him. When she arrives, she feels interest in the portraits of the Fengriffen family, particularly in the one of Charle's grandfather Henry Fengriffen, which seems to have a sort of evil entity possessing it. While admiring Henry's face, a severed hand attacks Catherine through the picture on the wall. Later, she...
Le grand inquisiteur
,
Michael Reeves
, 1968
...
La Créature invisible
,
Michael Reeves
, 1967
The great hypnotist Professor Montserrat has developed a technique for controlling the minds, and sharing the sensations, of his subjects. He and his wife Estelle test the technique on Mike Roscoe, and enjoy 'being' the younger man. But Estelle soon grows to love the power of controlling Roscoe, and the vicarious pleasures that provides. How far will she go, and can the Professor restrain her in time?...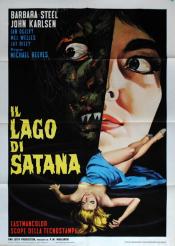 The She Beast
,
Michael Reeves
(as Mike Reeves), 1966
A young woman is driving alongside a lake. She has an accident and the car plunges into the water. Her body is then possessed by the spirit of an 18th-century witch who was killed by local villagers, and is bent on avenging herself on them. ...