Filmography from : Indra Ove
Actor :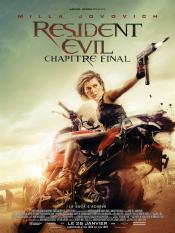 Resident Evil: Chapitre final
,
Paul WS Anderson
, 2016
Picking up immediately after the events in Resident Evil: Retribution, humanity is on its last legs in Washington D.C. As the only survivor of what was meant to be humanity's final stand against the undead hordes, Alice must return to where the nightmare began - Raccoon City, where the Umbrella Corporation is gathering its forces for a final strike against the only remaining survivors of the apocalypse. In a race against time Alice will join...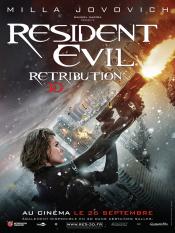 Resident Evil: Retribution
,
Paul WS Anderson
, 2012
The Umbrella Corporation's deadly T-virus continues to ravage the Earth, transforming the global population into legions of the flesh eating Undead. The human race's last and only hope, Alice (Milla Jovovich), awakens in the heart of Umbrella's most clandestine operations facility and unveils more of her mysterious past as she delves further into the complex. Without a safe haven, Alice continues to hunt those responsible for the outbreak;...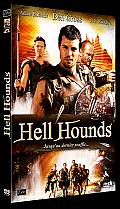 Hellhounds
,
Ricky Schroder
(as Rick Schroder), 2009
A Greek warrior must travel to the Underworld and battle killer hellhounds in order to rescue his murdered bride from the clutches of Hades. ...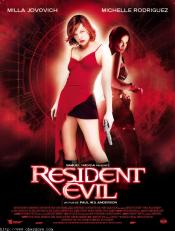 Resident Evil
,
Paul WS Anderson
, 2002
Something rotten is brewing beneath the industrial mecca known as Raccoon City. Unknown to its millions of residents, a huge underground bioengineering facility known as The Hive has accidentally unleashed the deadly and mutating T-virus, killing all of its employees. To contain the leak, the governing supercomputer, Red Queen, has sealed all entrances and exits. Now a team of highly-trained super commandos including Rain, Alice and Matt must...
Le Cinquième Élément
,
Luc Besson
, 1997
Two hundred and fifty years in the future, life as we know it is threatened by the arrival of Evil. Only the Fifth Element can stop the Evil from extinguishing life, as it tries to do every five thousand years. She is assisted by a former elite commando turned cab driver, Korben Dallas, who is, in turn, helped by Prince/Arsenio clone, Ruby Rhod. Unfortunately, Evil is being assisted by Mr. Zorg, who seeks to profit from the chaos that Evil will...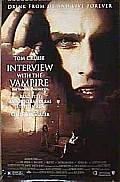 Entretien avec un vampire
,
Neil Jordan
, 1994
...