Filmography from : Isaiah Laborde
Actor :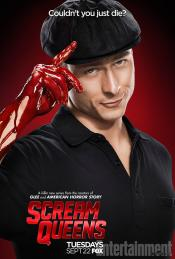 Scream Queens
,
Barbara Brown
(5 episodes, 2015-2016),
Brad Falchuk
(4 episodes, 2015-2016),
Bradley Buecker
(3 episodes, 2015-2016),
Michael Uppendahl
(3 episodes, 2015),
Ian Brennan
(2 episodes, 2015-2016),
Michael Lehmann
(1 episode, 2015),
Ryan Murphy
(1 episode, 2015),
Jamie Lee Curtis
(1 episode, 2016),
Maggie Kiley
(1 episode, 2016),
Loni Peristere
(1 episode, 2016),
Mary Wigmore
(1 episode, 2016), 2016
Wallace University is rocked by a string of murders. Kappa House, the most sought-after sorority for pledges, is ruled with an iron fist (in a pink glove) by its Queen Bitch, Chanel Oberlin (Emma Roberts). But when anti-Kappa Dean Cathy Munsch (Jamie Lee Curtis) decrees that sorority pledging must be open to all students, and not just the school's silver-spooned elite, all hell is about to break loose, as a devil-clad killer begins wreaking...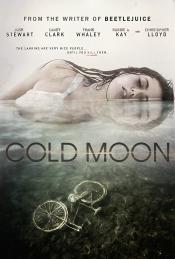 Cold Moon
,
Griff Furst
, 2016
In a sleepy southern town, the Larkin family suffers a terrible tragedy. Now the Larkin's are about to endure another: Traffic lights blink an eerie warning, a ghostly visage prowls in the streets, and graves erupt from the local cemetery in an implacable march of terror . . . And beneath the murky surface of the river, a shifting, almost human shape slowly takes form to seek a terrible vengeance....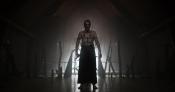 Quail Hollow
,
Javier de Prado
, 0
eparated at a young age, Sunny and Mila grow up without further contact. Fifteen years on, Mila receives a cryptic message to help a troubled teenager Charlie (Peyton Wich). She must travel to Quail Hollow, a small town in Louisiana, run by a sinister Chaplain (Thomas Francis Murphy). Once there, she and Charlie attempt to unravel the mystery surrounding the strange circumstances of Sunny's death and uncover a shocking truth about their powers....