Filmography from : Isao Natsuyagi
Actor :
Kozure Ôkami
,
Kôjirô Fujioka
(1 episode, 2004),
Yoshihiro Tomabechi
(1 episode, 2004), 2002
...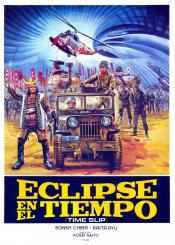 Les guerriers de l'apocalypse
,
Kôsei Saitô
, 1979
A squadron of Japanese Self-Defense Force soldiers find themselves transported through time to their country's warring states era, when rival samurai clans were battling to become the supreme Shogun. The squad leader, Lt. Iba, sees this as the perfect opportunity to realize his dream of becoming the ruler of Japan. To achieve this, he teams his troops up with those of Kagatori, a samurai daimyo who also aspires to become Shogun. Are either of...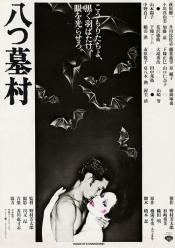 Yatsuhaka-mura
,
Yoshitarô Nomura
, 1977
The heir to a family fortune discovers that a curse has been placed on it, put there centuries before by a band of samurai warriors....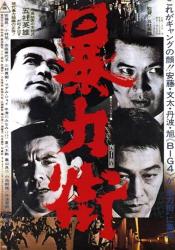 Bôryoku gai
,
Hideo Gosha
, 1974
A first cursory look at VIOLENT STREETS makes it seem that Hideo Gosha reverted back to the programme genre pictures out of which emerged as a bonafide auteur and stylistic visionary five years earlier with bold ambitious jidaigekis like GOYOKIN and HITOKIRI, this time treading ground he never did before in his career, the yakuza picture. Looking closer it becomes obvious that VIOLENT STREETS is both. A genre picture and a stylistic exercise....
Kozure Ôkami
,
Buichi Saitô
(9 episodes, 1976),
Minoru Matsushima
(8 episodes, 1973-1976),
Hitoshi Obuchi
(3 episodes, 1976),
Toshio Masuda
(2 episodes, 1976),
Teruo Ishii
(1 episode, 1973),
Makihito Takai
(1 episode, 1974),
Tokuzô Tanaka
(1 episode, 1976),
Hitoshi Ôsu
(1 episode, 1976), 1973
...