Filmography from : Isiah Whitlock Jr
Actor :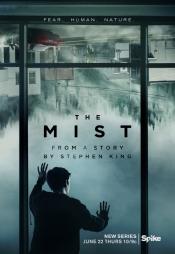 The Mist
,
Guy Ferland
(2 episodes, 2017),
Nick Murphy
(2 episodes, 2017),
Adam Bernstein
(1 episode, 2017),
David Boyd
(1 episode, 2017),
James Hawes
(1 episode, 2017),
Richard Laxton
(1 episode, 2017),
Matthew Penn
(1 episode, 2017),
TJ Scott
(1 episode, 2017), 2017
After an eerie mist rolls into a small town, the residents must battle the mysterious mist and its threats, fighting to maintain their morality and sanity....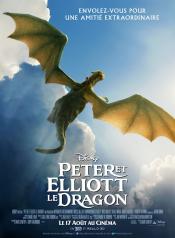 Pete's Dragon
,
David Lowery
, 2016
Pete, a boy is found in a forest. Apparently he's been living there for six years after an accident took his parents. A ranger named Grace decides to take him in and when she asks him how he survived all by himself, he says he had a friend, Elliot, with him. He draws a picture of Elliot and it's a picture of a dragon. Grace takes the picture to her father who claims that years ago, he encountered a dragon in the forest. Grace takes Pete back to...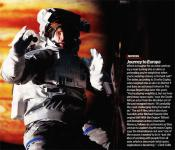 Europa Report
,
Sebastián Cordero
, 2013
A group of astronauts make the arduous journey to Jupiter's frigid, glacial moon Europa in search of extraterrestrial life. The only thing more intimidating and unpredictable than the trip itself is what the team will encounter upon arrival......
1408
,
Mikael Håfström
, 2007
The cynical and skeptical writer Mike Enslin writes books evaluating supernatural phenomena in hotels, graveyards and other haunted places, usually debunking the mystery. While writing his last book, he travels from Los Angeles to New York to spend one night in the evil room 1408 of the Dolphin Hotel, which is permanently unavailable for guests. The reluctant manager Mr. Gerald Olin objects to his request and offers an upgrade, expensive booze...
Enchanted
,
Kevin Lima
, 2007
...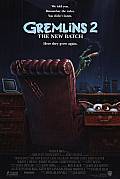 Gremlins 2: The New Batch
,
Joe Dante
,
Chuck Jones
(animation sequences) (uncredited), 1990
A few years after the incident in Gremlins, Billy and Kate have movied to New York where they work for media mogul Daniel Clamp. Meanwhile, Gizmo's former owner has just died and he's been captured for the genetics part of the Clamp building. A little while later, a certain someone gets wet, creates a new Gremlin species, and learns to finally fight back after years of abuse. And while Gizmo and the surviving humans fight back, the Gremlins and...