Filmography from : Ivano Staccioli
Actor :
KZ9 - Lager di sterminio
,
Bruno Mattei
, 1977
A prisoner (Lorraine De Salle) is forced to serve as a doctor's assistant, giving her a front row seat for the horrible goings-on. There's the experiment to revive Nazi soldiers who have frozen to death by having nude women rub their bodies all over the corpse (that one works), and the experiment tries to "cure" homosexual men by having nude women dance for them. This is only some of the horrors that are going on there....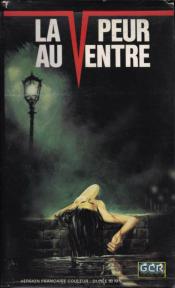 Rivelazioni di un maniaco sessuale al capo della squadra mobile
,
Roberto Bianchi Montero
, 1972
Inspector Capuana investigates serial murders where the victims of unfaithful wives were get killed as they were having sex with their husbands. A naked woman is found murdered and mutilated in a prosperous small province town in Southern Italy. But who is murdering her? After a while, the killer who wears black fedora, gloves, and trench coat starts photographing unfaithful wives as they start having sex with their lovers and also killing them. ...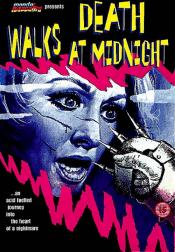 La morte accarezza a mezzanotte
,
Luciano Ercoli
, 1972
Valentina, a beautiful fashion model, takes an experimental drug as part of a scientific experiment. While influenced by the drug, Valentina has a vision of a young woman being brutally murdered with a viciously spiked glove. It turns out that a woman was killed in exactly the same way not long ago and soon Valentina finds herself stalked by the same killer......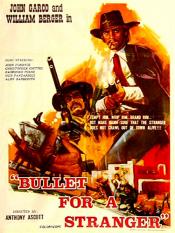 Gli fumavano le Colt... lo chiamavano Camposanto
,
Giuliano Carnimeo
(as Anthony Ascott), 1971
John and George McIntire are a couple of naive brothers who travel to a lawless western town to see their father. The bumbling siblings get themselves into big trouble after they beat up a member of a gang of extortionists. Fortunately, a mysterious roving gunfighter decides to help the guys out of their jam....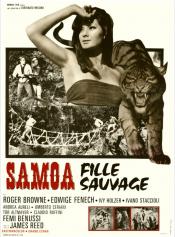 Samoa, regina della giungla
,
Guido Malatesta
, 1968
Clint Lomas (Roger Browne) is hired by a Hong Kong business outfit to lead an expedition into the African jungle, to search for a legendary diamond mine. Clint loves blonde Jasmine (Femi Benussi). They find that the mine is in the hands of a fierce tribe of natives, headed by a lovely white bikini wearing queen (Edwige Fenech) who speaks Italian and promptly falls in love with Lomas just long enough to allow him and his partners to make off with...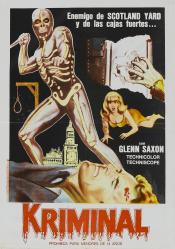 Kriminal
,
Umberto Lenzi
, 1966
...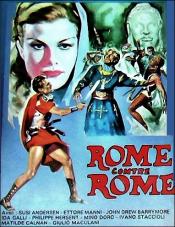 Roma contro Roma
,
Giuseppe Vari
, 1964
A fantastic yarn about a plot to conquer the world with an army of zombies!...