Filmography from : J Larose
Actor :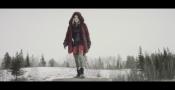 Extremity
,
Anthony DiBlasi
, 2018
Allison, a young woman with a severely troubled past who signs up for an extreme haunt called Perdition. She believes that putting herself through Perdition's nightmarish trials will help her exorcise her internal traumas, but has no way of knowing just how shocking her ordeal will be-or what dark secrets buried in her psyche will emerge....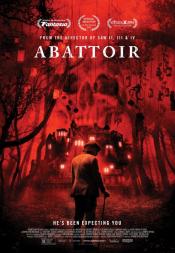 Abattoir
,
Darren Lynn Bousman
, 2016
Abattoir centers on a real estate reporter (Jessica Lowndes) who unearths an urban legend about a house being built from rooms where horrific tragedies have occurred. The investigation ultimately leads her and ex-lover Detective Declan Grady (Joe Anderson) to the enigmatic Jebediah Crone (Dayton Callie) and the answer to the question, "How do you build a haunted house?"...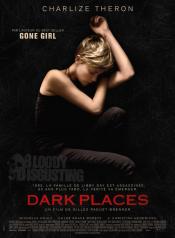 Dark Places
,
Gilles Paquet-Brenner
, 2015
A woman who survived the brutal killing of her family as a child is forced to confront the events of that day by a secret society obsessed with solving notorious crimes....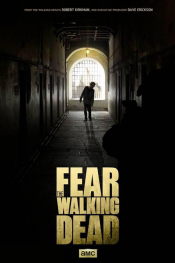 Fear the Walking Dead
,
Michael E Satrazemis
(20 episodes, 2018-2022),
Stefan Schwartz
(6 episodes, 2015-2017),
Andrew Bernstein
(6 episodes, 2016-2017),
Adam Davidson
(5 episodes, 2015-2016),
Sharat Raju
(4 episodes, 2018-2022),
Ron Underwood
(4 episodes, 2019-2022),
Heather Cappiello
(4 episodes, 2021-2022),
Tara Nicole Weyr
(3 episodes, 2018-2021),
Colman Domingo
(3 episodes, 2018-2020),
Lennie James
(3 episodes, 2020-2022),
Kari Skogland
(2 episodes, 2015),
Deborah Chow
(2 episodes, 2016-2017),
David Barrett
(2 episodes, 2018-2019),
Dan Liu
(2 episodes, 2018-2019),
Daisy von Scherler Mayer
(2 episodes, 2018-2019),
Magnus Martens
(2 episodes, 2018),
KC Colwell
(2 episodes, 2019-2021),
Uta Briesewitz
(1 episode, 2016),
Kate Dennis
(1 episode, 2016),
Michael McDonough
(1 episode, 2016),
Gerardo Naranjo
(1 episode, 2016),
Daniel Sackheim
(1 episode, 2016),
Christoph Schrewe
(1 episode, 2016),
Michael Uppendahl
(1 episode, 2016),
Craig Zisk
(1 episode, 2016),
Paco Cabezas
(1 episode, 2017),
Alex Garcia Lopez
(1 episode, 2017),
Courtney Hunt
(1 episode, 2017),
Meera Menon
(1 episode, 2017),
Alrick Riley
(1 episode, 2017),
Daniel Stamm
(1 episode, 2017),
Jeremy Webb
(1 episode, 2017),
Josef Kubota Wladyka
(1 episode, 2017),
Sarah Boyd
(1 episode, 2018),
Lou Diamond Phillips
(1 episode, 2018),
John Polson
(1 episode, 2018),
Marta Cunningham
(1 episode, 2019),
Sydney Freeland
(1 episode, 2019),
Jessica Lowrey
(1 episode, 2019),
Tawnia McKiernan
(1 episode, 2020),
Janice Cooke
(1 episode, 2021),
Aisha Tyler
(1 episode, 2021),
Bille Woodruff
(1 episode, 2021),
Alycia Debnam-Carey
(1 episode, 2022),
Edward Ornelas
(1 episode, 2022),
Gary S Rake
(1 episode, 2022), 2015
...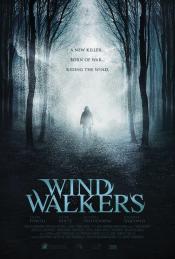 Wind Walkers
,
Russell Friedenberg
, 2015
Florida, USA. Seven friends head off into the wilderness to begin their annual hunting trip. As a hurricane fast approaches, things begin go awry. Isolated and paranoid, the men begin to question their friendship and loyalties. Soon they are terrorized by an unseen beast. What is stalking them? Is it the desolation, their imaginations, or has a cannibalistic creature which can take the human form come to hunt them?...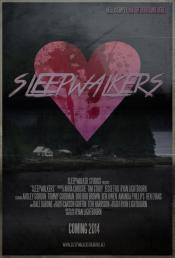 All the Devils Are Here
,
Ryan Lightbourn
, 2014
Set in the deepest corners of Florida's woods, five college students attempt to enjoy a festive spring break getaway when they encounter a deadly, nocturnal presence. As horrific events unfold, the group joins forces with a local convenience store owner and a prison escapee. With night time approaching, they must set aside their differences and use their wits to survive....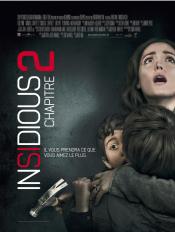 Insidious: Chapitre 2
,
James Wan
, 2013
The haunted Lambert family seeks to uncover the mysterious childhood secret that has left them dangerously connected to the spirit world....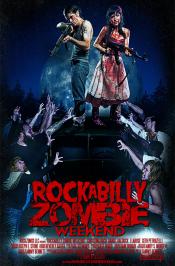 Rockabilly Zombie Weekend
,
Jaime Velez Soto
, 2013
When Becky and Grant arrive at their rockabilly-themed wedding, despite warnings of a West Nile Virus outbreak, things go horribly wrong as the mosquito-spread virus spawns zombies, who begin feeding on the wedding guests as well as the other locals. The two newlyweds have to escape along with their family and friends if they ever want to live to see their honeymoon!...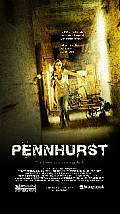 The Lost Episode
,
Michael Rooker
, 2012
For decades, Pennhurst psychiatric hospital has been haunted by turbulent supernatural forces. When a local TV show embarks on a mission to capture this paranormal activity, they discover something completely unexpected. As restless souls from the past torment the crew members, they fear for their lives as one by one they are gruesomely murdered. In a surprising revelation, they discover something more terrifying than ghosts is responsible. A...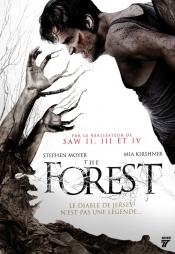 The Forest
,
Darren Lynn Bousman
, 2012
Despite their reluctance, Richard Marlow (Moyer) takes his wife, Cynthia (Kirshner); their young son, Danny; and his teenage daughter, Sadie, to the Pine Barrens for a long weekend of camping and family bonding. As they arrive at the Wharton State Forest, a mutilated deer runs out into the road, nearly colliding with the Marlows' car. Later that evening another bloodied animal falls from a tree. Bad turns to worse when, in the middle of the...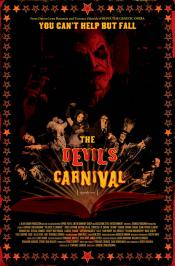 The Devil's Carnival
,
Darren Lynn Bousman
, 2012
In THE DEVIL'S CARNIVAL sinners are invited to a theme park where they endure the repetition of their transgressions. What chances do a conniving kleptomaniac, a gullible teenager, and an obsessed father stand when facing their own moral failings? Lucifer and his colorful cast of singing carnies invite you to grab a ticket to THE DEVIL'S CARNIVAL to find out!...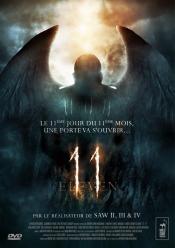 11
,
Darren Lynn Bousman
, 2011
After the tragic death of his wife and child, famed American author Joseph Crone travels from the United States to Barcelona, Spain, to reunite with his estranged brother, Samuel, and dying father, Richard. However, fate has a different plan for Joseph as his life becomes plagued with strange happenings and the constant sightings of the number 11. Curiosity quickly turns to obsession, and Joseph soon realizes that this number holds a horrific...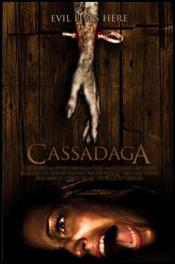 Cassadaga
,
Anthony DiBlasi
, 2011
Devastated by the death of her younger sister, Lily Morel seeks solace at the spiritualist community of Cassadaga. But instead of finding closure, she contacts something else – the vengeful ghost of a murdered young woman. With her life crumbling all-around her, Lily races to unravel the mysterious circumstances surrounding the woman's death – a task that will bring her face-to-face with a sadistic serial killer known only as...
The Tortured
,
Robert Lieberman
, 2010
Devastated by the kidnap and murder of their young son, Elise (Christensen) and her husband, Craig (Metcalfe), are further distressed when the man accused of the crime is set free prematurely. Deciding the criminal justice system has failed them by not adequately punishing the monster responsible for all their pain, they seize on a chance to wreak the ultimate revenge by kidnapping the killer and holding him hostage in the basement of a remote...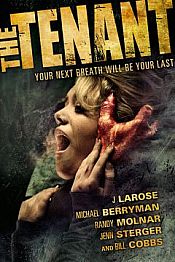 The Tenant
,
Ric La Monte
, 2010
An obsessed doctor tries to cure human deformities through DNA splicing, an obsession drawing him into a dark world where he experiments on the patients at Edgewood Asylum. Ignoring his pregnant wife Olivia, she comes to see him one night, but everything goes horribly wrong as Dr. Newman watches in horror as Olivia deliver their twins – One twin is a beautiful baby girl, the other a deformed creature that defies nature. 25 years later, on a...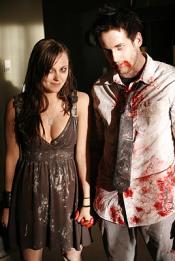 Fear Itself
,
Brad Anderson
(1 episode, 2008),
Darren Lynn Bousman
(1 episode, 2008),
Breck Eisner
(1 episode, 2008),
Larry Fessenden
(1 episode, 2008),
Stuart Gordon
(1 episode, 2008),
Mary Harron
(1 episode, 2008),
John Landis
(1 episode, 2008),
Ronny Yu
(1 episode, 2008),
John Dahl
(1 episode, 2009),
Ernest R Dickerson
(1 episode, 2009),
Eduardo Rodriguez
(1 episode, 2009),
Rob Schmidt
(1 episode, 2009),
Rupert Wainwright
(1 episode, 2009), 2008
A television series broken down into thirteen separate sixty-minute films from premiere horror writers and directors....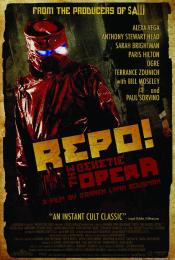 Repo! The Genetic Opera
,
Darren Lynn Bousman
, 2008
Set in the not-so-distant future, the production tells the story of an epidemic of organ failures that devastates the planet, killing tens of millions. As scientists feverishly make plans for a massive organ harvest program, a multi-billion dollar biotech company called GeneCo begins to manufacture salvation- for a price- offering simple payment plans to those lacking the necessary funds to purchase new body parts outright. But all financed...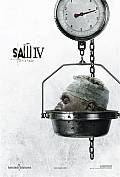 Saw 4
,
Darren Lynn Bousman
, 2007
During the autopsy of John Kramer, the coroner finds a tape inside his stomach and calls Detective Hoffman. Meanwhile, the police find Detective Kerry dead and the SWAT Commander Rigg is absolutely traumatized with the tortured corpse of Kerry and obsessed to save Detective Eric Matthews that has been missing for six months; however Hoffman asks him to take vacations and leave the case. The FBI agents Strahm and Perez join Hoffman's team to...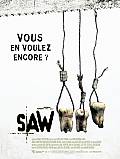 Saw 3
,
Darren Lynn Bousman
, 2006
...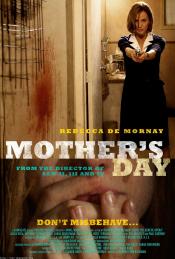 Mother's Day
,
Darren Lynn Bousman
, 0
After a bank robbery gone wrong, three brothers head for home, hoping their MOTHER (Rebecca De Mornay) can provide them with a getaway. The youngest brother, JOHNNY (Matt O'Leary), has been shot, and their back-stabbing former partner has gotten away with all the cash. But when the brothers get home, they find that all their stuff is gone and Mother is nowhere to be found: She lost the house months ago in a foreclosure. The new owners, BETH...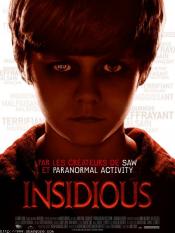 Insidious
,
James Wan
, 0
A family looks to prevent evil spirits from trapping their comatose child in a realm called The Further. ...