Filmography from : J Mallory Mccree
Actor :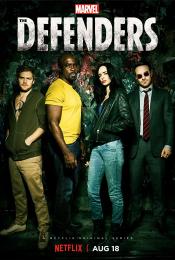 The Defenders 
,
SJ Clarkson
(2 episodes, 2017),
Phil Abraham
(1 episode, 2017),
Farren Blackburn
(1 episode, 2017),
Uta Briesewitz
(1 episode, 2017),
Félix Enríquez Alcalá
(1 episode, 2017),
Peter Hoar
(1 episode, 2017),
Stephen Surjik
(1 episode, 2017), 2017
"Marvel's The Defenders" follows Daredevil, Jessica Jones, Luke Cage and Iron Fist. A quartet of singular heroes with one common goal - to save New York City. This is the story of four solitary figures, burdened with their own personal challenges, who realize they just might be stronger when teamed together....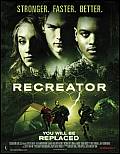 CLONED: The Recreator Chronicles
,
Gregory Orr
, 2012
Duplicates. Doubles. Recreations. Call them what you will, they are exact copies of Craig, Tracy, and Derek, three friends on a camping trip who accidentally trigger a deadly experiment left by the Recreator, a mysterious scientist with a passion for cloning. Trapped by their captors, the teenagers are no match for their physically stronger, faster, better selves. Their only hope is to outwit them and to escape with their lives before they...