Filmography from : Jacki Weaver
Actor :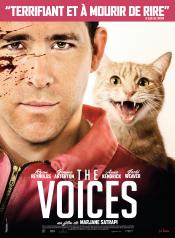 The Voices
,
Marjane Satrapi
, 2014
Jerry (Ryan Reynolds) is that chipper guy clocking the nine-to-five at a bathtub factory, with the offbeat charm of anyone who could use a few friends. With the help of his court-appointed psychiatrist, he pursues his office crush (Gemma Arterton). However, the relationship takes a sudden, murderous turn after she stands him up for a date. Guided by his evil talking cat and benevolent talking dog, Jerry must decide whether to keep striving for...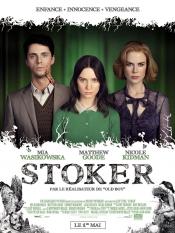 Stoker
,
Chan-wook Park
, 2013
After India's father dies, her Uncle Charlie, who she never knew existed, comes to live with her and her unstable mother. She comes to suspect this mysterious, charming man has ulterior motives and becomes increasingly infatuated with him....
Picnic at Hanging Rock
,
Peter Weir
, 1975
Three students and a school teacher disappear on an excursion to Hanging Rock, in Victoria, on Valentine's Day, 1900. Widely (and incorrectly) regarded as being based on a true story, the movie follows those that disappeared, and those that stayed behind, but it delights in the asking of questions, not the answering of them....