Filmography from : Jaime Winstone
Actor :
uwantme2killhim?
,
Andrew Douglas
, 2013
A teenage boy's descent into the dangerous world of the Internet and the harrowing consequences of his actions. A true story....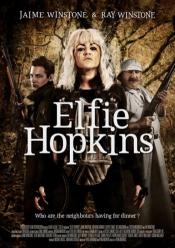 Elfie Hopkins
,
Ryan Andrews
, 2012
Elfie Hopkins and The Gammons tells the story of a misfit stoner and pulp fiction aficionado Elfie Hopkins. She dreams of escaping the dreary rural village and hitting the big smoke for some action. But when a mysterious family moves in across the street Elfie soon realizes that the biggest and certainly bloodiest case of her life has just landed on her door step....
Wild Bill
,
Dexter Fletcher
, 2011
Out on parole after 8 years inside Bill Hayward returns home to find his now 11 and 15 year old sons abandoned by their mother and fending for themselves. Unwilling to play Dad, an uncaring Bill is determined to move on. Although Dean the older boy has found a job and is doing his best to be a father to his younger brother Jimmy, the arrival of Bill has brought them to the attention of social services. With the danger of being put into care...

Donkey Punch
,
Olly Blackburn
, 2008
After meeting at a nightclub in a Mediterranean resort, seven young adults decide to continue partying aboard a luxury yacht in the middle of the ocean. But when one of them dies in a freak accident, the others argue about what to do, which leads to a ruthless fight for survival....