Filmography from : James Cossins
Actor :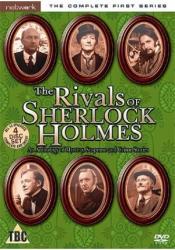 The Rivals of Sherlock Holmes
,
Jonathan Alwyn
(7 episodes, 1971-1973),
Alan Cooke
(3 episodes, 1971),
Jim Goddard
(3 episodes, 1971),
Graham Evans
(2 episodes, 1971-1973),
Derek Bennett
(2 episodes, 1973),
Reginald Collin
(2 episodes, 1973),
Bill Bain
(1 episode, 1971),
Piers Haggard
(1 episode, 1971),
Kim Mills
(1 episode, 1971),
Mike Vardy
(1 episode, 1971),
Peter Duguid
(1 episode, 1973),
Don Leaver
(1 episode, 1973),
Dennis Vance
(1 episode, 1973), 1973
This British TV series, shot almost entirely on videotape, dramatized short mystery fiction by authors who were contemporaries of Sir Arthur Conan Doyle. Many of these authors were virtually unknown to modern audiences, although all of the detectives portrayed had appeared in popular ongoing series of short stories or novels. "Rivals" featured the only dramatizations to date of such period characters as Jacques Futrelle's "The Thinking Machine"...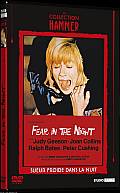 Fear in the Night
,
Jimmy Sangster
, 1972
A young woman recovering from a nervous breakdown moves with her husband to a boys' school, but finds herself being terrorized by a mysterious one-armed man - and nobody believes her....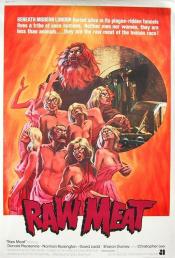 Death Line
,
Gary Sherman
, 1972
There's something pretty grisly going on under London in the Tube tunnels between Holborn and Russell Square. When a top civil servant becomes the latest to disappear down there Scotland Yard start to take the matter seriously. Helping them are a young couple who get nearer to the horrors underground than they would wish....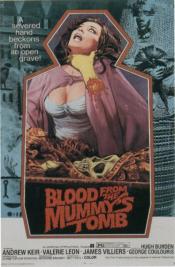 Blood from the Mummy's Tomb
,
Seth Holt
,
Michael Carreras
(uncredited), 1971
On the night before her anniversary, Margaret Fuchs (Valerie Leon) receives an ancient Egyptian ring with a red stone as a birthday gift from her father, Prof. Julian Fuchs (Andrew Keir). Margaret has frequent nightmares about an expedition in Egypt with five members, including her father, finding the tomb of Queen Tera, an evil sorcerer with a severed hand. The members collect the sarcophagus with a totally preserved mummy, the severed hand...

The Lost Continent
,
Michael Carreras
,
Leslie Norman
(uncredited), 1968
This film starts out like the Love Boat on acid, as a cast of varied characters, with various issues, take Captain Eric Portman's leaky cargo ship to escape their troubles. When a violent storm strikes, the ship is swept into the Sargasso Sea and our heroes find themselves trapped on an island of man-eating seaweed, populated by giant monster crabs and some Spanish conquistadors who think the Inquisition is still on. Features songs and music by...