Filmography from : James Fox
Actor :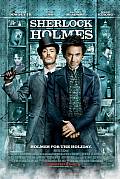 Sherlock Holmes
,
Guy Ritchie
, 2009
...
Merlin
,
Jeremy Webb
(15 episodes, 2008-2011),
Alice Troughton
(13 episodes, 2009-2012),
David Moore
(8 episodes, 2008-2010),
Justin Molotnikov
(8 episodes, 2011-2012),
Ashley Way
(5 episodes, 2010-2012),
Ed Fraiman
(3 episodes, 2008),
James Hawes
(3 episodes, 2008),
Metin Hüseyin
(3 episodes, 2009),
Alex Pillai
(3 episodes, 2011),
Stuart Orme
(2 episodes, 2008),
Declan O'Dwyer
(2 episodes, 2012), 2008
Young Merlin is a teenager, discovering and then learning to master his magical gift. Magister Gaius, King Uther Pendragon's learned court physician to whom he's assigned as humble page, teaches him medicine, coaches his magical self-study, and warns him of Uther's strong aversion to magic. Merlin becomes squire to the noble but imprudent crown prince, Arthur, whose fate is linked with Merlin....
Charlie et la Chocolaterie
,
Tim Burton
, 2005
When Willy Wonka decides to let five children into his chocolate factory, he decides to release five golden tickets in five separate chocolate bars, causing complete mayhem. The tickets start to be found, with the fifth going to a very special boy, called Charlie Bucket. With his Grandpa, Charlie joins the rest of the children to experience the most amazing factory ever. But not everything goes to plan within the factory....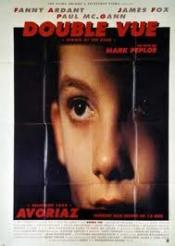 Double vue
,
Mark Peploe
, 1991
A young boy, facing impending surgery on his eyes to try to stave off blindness, wanders his quiet London neighborhood. The only problem is he believes that a slasher is stalking blind women....