Filmography from : James Godwin
Actor :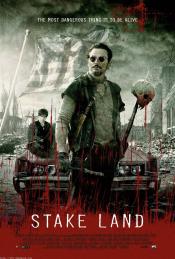 Stake Land
,
Jim Mickle
, 2010
America is a lost nation. When an epidemic of vampirism strikes, humans find themselves on the run from vicious, feral beasts. Cities are tombs and survivors cling together in rural pockets, fearful of nightfall. When his family is slaughtered, young Martin (Gossip Girl's Connor Paolo) is taken under the wing of a grizzled, wayward hunter (In the Cut's Nick Damici) whose new prey are the undead. Simply known as Mister, the vampire...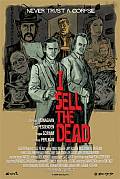 I Sell the Dead
,
Glenn McQuaid
, 2008
...
Ice Age: The Meltdown
,
Carlos Saldanha
, 2006
Manny, Sid, and Diego discover that the Ice Age is coming to an end, and join everybody for a journey to higher ground. On the trip, they discover that Manny, in fact, is not the last of the wooly mammoths....
Wendigo
,
Larry Fessenden
, 2001
George is a high-strung professional photographer who is starting to unravel from the stress of his work with a Manhattan advertising agency. Needing some time away from the city, Jake, his wife Kim, and their son Miles head to upstate New York to take in the winter sights, though the drive up is hardly relaxing for any of them. George accidentally hits and severely injures a deer that ran onto the icy road; after George stops to inspect the...