Filmography from : James Helder
Actor :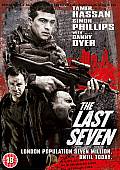 The Last Seven
,
Imran Naqvi
,
Simon Phillips
, 2011
When William (Simon Phillips) regains consciousness he finds himself confused and alone in an empty London street. As he explores the area, he discovers that not only are all the people missing but so are his memories. A chance encounter teams him up with six other lost souls, led by soldier Jack (Hassan), who are all haunted by fractured memories of a devastating event. After a terrifying attack on one of them, Jack realises they are not the...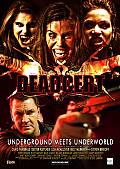 Dead Cert
,
Steven Lawson
, 2010
A gang of tough London gangsters get more than they bargained for when a group of businessmen make an offer to buy their club, the Inferno. They turn out to be nothing less than Vampires wanting their land back and turn viciously on the gangsters when their demands are not met....
The Firm
,
Nick Love
, 2009
Dom, a young wannabe football casual, who gets drawn into the charismatic but dangerous world of the firm's top boy, Bex. Accepted for his fast mouth and sense of humor, Dom soon becomes one the boys. But as Bex and his ICF gang clash with rival firms across the country and the violence spirals out of control, Dom realizes he wants out - until he learns it's not that easy to simply walk away. ...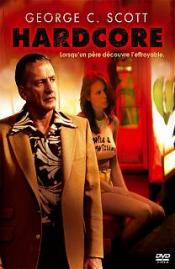 Hardcore
,
Paul Schrader
, 1979
Jake Van Dorn is businessman from American heartland who shares strong Calvinist convictions with most of his countrymen. His teenage daughter is missing from the trip in L.A. and Van Dorn hires private investigator. Result of the investigation is his daughter being spotted in cheap X-rated movie. Van Dorn decides to bring her back personally and during the quest he becomes familiar with the pornographic underworld....