Filmography from : James Robinson
Writer :
La Ligue des gentlemen extraordinaires
,
Stephen Norrington
, 2003
In this adventure, the Fantom is trying to start a World War, and be at the head of it. The Fantom has highly superior weapons to the normal weapons of that day, and he also has extreme cunning, as we see by his tricking the countries into suspecting each other for war-mongering. A supposed loyalist to her Majesty's Empire is sent to fetch Allan Quatermain in an effort to track down the group who is trying to start the war. In a private and...
Actor :
Braveheart
,
Mel Gibson
, 1995
...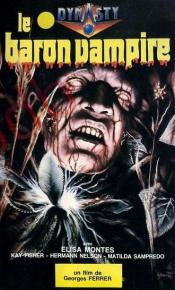 Le baron vampire
,
Ernst Ritter von Theumer
(as Ernst von Theumer), 1967
What Was the Terrifying Secret of the Vampire Tree?...