Filmography from : James Villiers
Actor :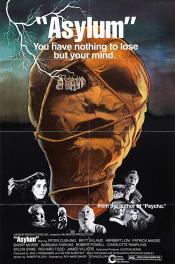 Asylum
,
Roy Ward Baker
, 1972
A young psychiatrist interviews four inmates in a mental asylum to satisfy a requirement for employment. He hears stories about 1) the revenge of a murdered wife, 2) a tailor who makes a suit with some highly unusual qualities, 3) a woman who questions her sanity when it appears that her brother is conspiring against her, and 4) a man who builds tiny toy robots with lifelike human heads. ...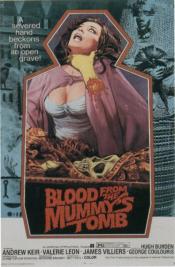 Blood from the Mummy's Tomb
,
Seth Holt
,
Michael Carreras
(uncredited), 1971
On the night before her anniversary, Margaret Fuchs (Valerie Leon) receives an ancient Egyptian ring with a red stone as a birthday gift from her father, Prof. Julian Fuchs (Andrew Keir). Margaret has frequent nightmares about an expedition in Egypt with five members, including her father, finding the tomb of Queen Tera, an evil sorcerer with a severed hand. The members collect the sarcophagus with a totally preserved mummy, the severed hand...
The Nanny
,
Seth Holt
, 1965
Bette Davis is an English nanny whose charge is 10-year-old Joey, just released from a home for disturbed children where he'd spent two years undergoing treatment for drowning his little sister in the bath. Shortly after his arrival home, suspicion arouses again when his mother is poisoned. But Joey continues to insist Nanny is responsible, just as she was with the death of his little sister, with only a neighboring friend believing the young...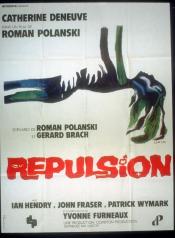 Repulsion
,
Roman Polanski
, 1965
A Belgian girl, Carol, works as a manicurist at a London beauty salon. While having lunch, a good looking young man, Colin, spots her and makes a date for another evening. She shares a flat with her sister Helen. Her sister's married lover, Michael, brings out her dislike of men which she cannot explain to Colin. Michael takes Helen abroad for a holiday. Left alone in their flat, Carol's moments of catalepsy and hallucination increase and deepen...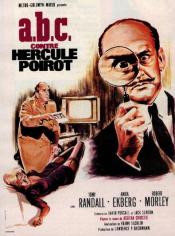 The Alphabet Murders
,
Frank Tashlin
, 1965
The Belgian detective Hercule Poirot investigates a series of murders in London in which the victims are killed according to their initials. The first victim is A.A. the second B.B. and so on. Poirot is assisted in his investigations by Captain Hastings and Inspector Japp. ...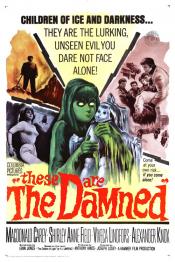 The Damned
,
Joseph Losey
, 1962
An American tourist, a youth gang leader, and his troubled sister find themselves trapped in a top secret government facility experimenting on children....