Filmography from : Jamie Kenna
Actor :

Blitz
,
Elliott Lester
, 2011
...

F
,
Johannes Roberts
, 2010
F is set in a sprawling U.K. comprehensive school after lessons have finished for the day. It tells the story of Robert Anderson, a burned-out, world-weary English teacher, a man who has to face his most terrifying demons. The school comes under relentless attack from a group of bloodthirsty hoodies intent on one thing and one thing only: to spread terror. Anderson must battle these brutal killers, and his deepest fears, in a desperate battle...
Merlin
,
Jeremy Webb
(15 episodes, 2008-2011),
Alice Troughton
(13 episodes, 2009-2012),
David Moore
(8 episodes, 2008-2010),
Justin Molotnikov
(8 episodes, 2011-2012),
Ashley Way
(5 episodes, 2010-2012),
Ed Fraiman
(3 episodes, 2008),
James Hawes
(3 episodes, 2008),
Metin Hüseyin
(3 episodes, 2009),
Alex Pillai
(3 episodes, 2011),
Stuart Orme
(2 episodes, 2008),
Declan O'Dwyer
(2 episodes, 2012), 2008
Young Merlin is a teenager, discovering and then learning to master his magical gift. Magister Gaius, King Uther Pendragon's learned court physician to whom he's assigned as humble page, teaches him medicine, coaches his magical self-study, and warns him of Uther's strong aversion to magic. Merlin becomes squire to the noble but imprudent crown prince, Arthur, whose fate is linked with Merlin....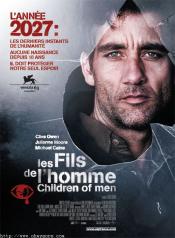 Les Fils de l'homme
,
Alfonso Cuarón
, 2006
World divisions, chaos and anarchy, these are the ways the world and the last remaining inhabitants are checking out. No child has been born for eighteen years. Human life and its moral self is eroding into extinction. Set in Britain in the year 2027, this is Theodore Faron finding his ghosts coming back to haunt his fruitless life, in the form of an underground band of rebels The Fishes. Unwittingly drawn into their plight, learning who can be...
London to Brighton
,
Paul Andrew Williams
, 2006
...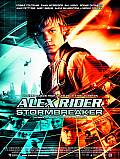 Alex Rider: Stormbreaker
,
Geoffrey Sax
, 2006
Alex Rider thinks he is a normal school boy, until his uncle is killed. He discovers that his uncle was actually spy on a mission, when he was killed. Alex is recruited by Alan Blunt to continue the mission. He is sent to Cornwall to investigate a new computer system, which Darrius Sayle has created. He plans to give the new computer systems to every school in the country, but Mr. Blunt has other ideas and Alex must find out what it is....