Filmography from : Jamie Marchi
Actor :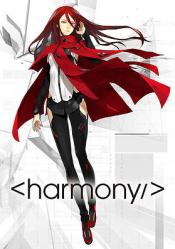 Hâmonî
,
Michael Arias
,
Takashi Nakamura
, 2015
...
Ghost in the Shell Arise: Border 2 - Ghost Whisper
,
Atsushi Takeuchi
,
Kazuchika Kise
(chief director), 2013
...
Ookami kodomo no Ame to Yuki
,
Mamoru Hosoda
, 2012
Hana falls in love with a Wolf Man. After the Wolf Man's death, Hana decides to move to a rural town to continue raising her two wolf children Ame and Yuki....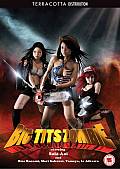 Kyonyû doragon: Onsen zonbi vs sutorippâ 5
,
Takao Nakano
, 2010
Recently returned to Japan from a stint in Mexico, exotic dancer Lena Jodo (Aoi) gets what she hopes will be a temporary gig dancing at a run-down hot springs resort in a deserted suburban town. Her fellow strippers – Ginko (Kasumi), Maria (Sakuri), Nene (Tamayo) and Dana (Io Aikawa) – seem to spend most of their downtime sitting around bitching at each other, until one afternoon, after discovering a hidden door in their dressing room, they...
Ibara no O
,
Kazuyoshi Katayama
, 2009
A mysterious virus, nicknamed Medusa, is spreading around Japan, turning its victims into stone. Given the impossibility of finding an immediate cure, the government opts for cryopreserving a select group of patients until they come up with a solution. Kasumi, one of the chosen ones, has been asleep for years and her awakening, more than a bed of roses, is a bed of thorns, and happens in the midst of total chaos where monstrous creatures lie in...