Filmography from : Jan Nemejovsky
Actor :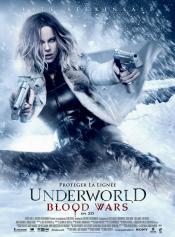 Underworld: Blood Wars
,
Anna Foerster
, 2016
The next installment in the blockbuster franchise, UNDERWORLD: BLOOD WARS follows Vampire death dealer, Selene (Kate Beckinsale) as she fends off brutal attacks from both the Lycan clan and the Vampire faction that betrayed her. With her only allies, David (Theo James) and his father Thomas (Charles Dance), she must stop the eternal war between Lycans and Vampires, even if it means she has to make the ultimate sacrifice....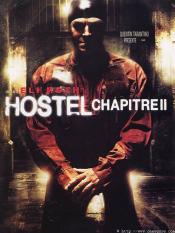 Hostel: Part II
,
Eli Roth
, 2007
Three young Americans studying art in Rome set off for a weekend trip when they run into a beautiful model from one of their classes. Also on her way to an exotic destination, the gorgeous European invites the coeds to come along, assuring them they will be able to relax and rejuvenate. Will the girls find the oasis they are looking for? Or are they poised to become victims for hire, pawns in the fantasies of the sick and privileged from...
Hannibal Rising
,
Peter Webber
, 2007
Mischa and Hannibal, baby brother and sister, are inseparable; it is their love for each other that ties their bond. Their companionship is forever binding, until, with their family, while hiding from the Nazi war machine a twisted set of circumstance sets the pace for a most vicious attack on the future of one Hannibal Lecter for the sworn vengeance for the brutal killing of his baby sister. Years later, we find Hannibal, the teenager, setting...
The Illusionist
,
Neil Burger
, 2006
A young boy falls in love with a girl that is way above his social standards along with the art of magic. Although the parents forbid them of seeing each other they cannot be split apart. Until one day they were found together and the boy was sent off. He became a magician and traveled the world. She fell in love with another man, the Crown Prince. The two got engaged but the boy, Eisenheim, finally meets back up with the girl and uses his...

Choking Hazard
,
Marek Dobes
, 2004
...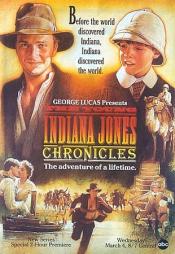 The Young Indiana Jones Chronicles
,
Carl Schultz
(21 episodes, 1992-1993),
Simon Wincer
(6 episodes, 1992-1993),
René Manzor
(2 episodes, 1992-1993),
Ellery Ryan
(2 episodes, 1992),
Bille August
(2 episodes, 1993),
Mike Newell
(2 episodes, 1993),
Vic Armstrong
(1 episode, 1992),
Terry Jones
(1 episode, 1992),
Jim O'Brien
(1 episode, 1992),
David Hare
(1 episode, 1993),
Joe Johnston
(1 episode, 1993),
Dick Maas
(1 episode, 1993),
Syd Macartney
(1 episode, 1993),
Peter MacDonald
(1 episode, 1993),
Gillies MacKinnon
(1 episode, 1993),
Deepa Mehta
(1 episode, 1993),
Gavin Millar
(1 episode, 1993),
Nicolas Roeg
(1 episode, 1993),
Michael Schultz
(1 episode, 1993),
Robert Young
(1 episode, 1993), 1993
The now legendary, almost mythical character of Indiana Jones once had a childhood. Every episode starts out with the elderly man that he is in the 1990's getting into a specific situation where he has to tell a story from his past. The stories go back to when he was ten years old and on a world tour with his father, and to his late-teens when he fought in World War I....
Children of Dune
,
Greg Yaitanes
(3 episodes, 2003), 3
...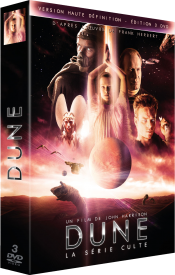 Dune
,
John Harrison
(3 episodes, 2000), 0
A three-part miniseries on politics, betrayal, lust, greed and the coming of a Messiah. Based on Frank Herbert's classic science fiction novel....