Filmography from : Jane Thorne
Actor :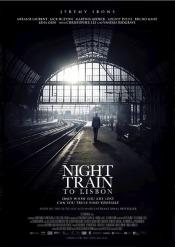 Night Train to Lisbon
,
Bille August
, 2013
Raimund Gregorius, a Swiss Professor, abandons his lectures and buttoned-down life to embark on a thrilling adventure that will take him on a journey to the very heart of himself....
Merlin
,
Jeremy Webb
(15 episodes, 2008-2011),
Alice Troughton
(13 episodes, 2009-2012),
David Moore
(8 episodes, 2008-2010),
Justin Molotnikov
(8 episodes, 2011-2012),
Ashley Way
(5 episodes, 2010-2012),
Ed Fraiman
(3 episodes, 2008),
James Hawes
(3 episodes, 2008),
Metin Hüseyin
(3 episodes, 2009),
Alex Pillai
(3 episodes, 2011),
Stuart Orme
(2 episodes, 2008),
Declan O'Dwyer
(2 episodes, 2012), 2008
Young Merlin is a teenager, discovering and then learning to master his magical gift. Magister Gaius, King Uther Pendragon's learned court physician to whom he's assigned as humble page, teaches him medicine, coaches his magical self-study, and warns him of Uther's strong aversion to magic. Merlin becomes squire to the noble but imprudent crown prince, Arthur, whose fate is linked with Merlin....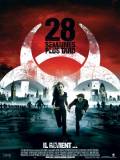 28 Weeks Later
,
Juan Carlos Fresnadillo
, 2007
In the country nearby London, Don, his wife Alice and a few survivors live hidden in a farmhouse. When infected people break in the house, Dan panics and does not help his wife to escape, running away and leaving Alice trapped inside the room. Twenty eight weeks after the outbreak that annihilated the population of Great Britain, London is considered safe and the British survivors return under the coordination of the American Army, that keeps...