Filmography from : Janet Key
Actor :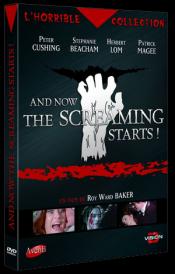 And Now the Screaming Starts!
,
Roy Ward Baker
, 1973
In 1795, in England, the young woman Catherine moves to the house of her fiancé Charles Fengriffen in the country to get married with him. When she arrives, she feels interest in the portraits of the Fengriffen family, particularly in the one of Charle's grandfather Henry Fengriffen, which seems to have a sort of evil entity possessing it. While admiring Henry's face, a severed hand attacks Catherine through the picture on the wall. Later, she...
Dracula A.D. 1972
,
Alan Gibson
, 1972
...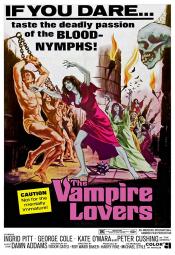 The Vampire Lovers
,
Roy Ward Baker
, 1970
The Countess is called away to tend a sick friend and imposes on the General to accept her daughter Marcilla as a houseguest. Some of the villagers begin dying, however, and the General's daughter Laura soon gets weak and pale, but Marcilla is there to comfort her. The villagers begin whispering about vampires as Marcilla finds another family on which to impose herself. The pattern repeats as Emma gets ill, but the General cannot rest, and seeks...