Filmography from : Janine Reynaud
Actor :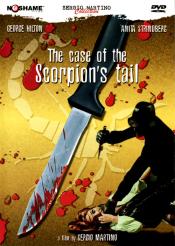 La coda dello scorpione
,
Sergio Martino
, 1971
The Case of the Scorpion's Tail begins with the mysterious death of a millionaire and spirals into the murder of his suddenly rich wife, which draws the attention of a dogged investigator, who follows a trail of blood to the bitter end....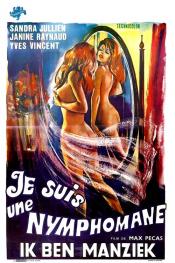 Je suis une nymphomane
,
Max Pécas
, 1971
A young woman falls down a staircase, and suddenly becomes... a nymphomaniac....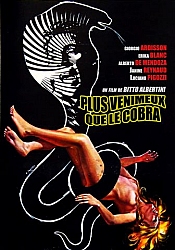 L'uomo più velenoso del cobra
,
Bitto Albertini
(as Albert J Walkner), 1971
A gangster seeks those who killed his brother. A series of murders follow....
Rote Lippen, Sadisterotica
,
Jesús Franco
, 1969
"Red Lips" are two female detectives trying to find missing models and dancers. A pop artist called Klaus Thriller and his werewolf-like assistant, Morpho, are the main suspects for the murderers....
Küss mich, Monster
,
Jesús Franco
, 1969
How to Create an Army of Young Lovers...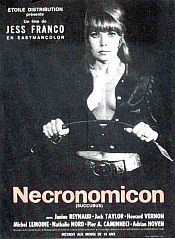 Necronomicon - Geträumte Sünden
,
Jesús Franco
(as Jess Franco), 1968
Janine Reynaud stars as a nightclub stripper who free-floats through a spectral 60's landscape littered with dream-figures, dancing midgets and bizarre S&M games....
Im Schloß der blutigen Begierde
,
Adrian Hoven
(as Percy G Parker), 1968
In an ancient castle, a mad scientist is trying to revive his dead daughter by an operation, but there are certain body parts he needs that he can't get. His problem is solved when a group of drunken party-goers stumble into his castle....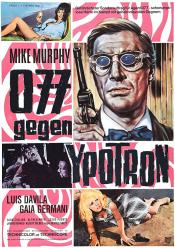 Agente Logan - missione Ypotron
,
Giorgio Stegani
(as George Finley), 1966
Doctor Morrow, a scientist who works for NASA, has mysteriously disappeared and the agent Lemmy Logan is in charge of the case....