Filmography from : Jared Degado
Actor :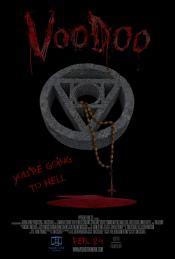 VooDoo
,
Tom Costabile
, 2017
When Dani, an innocent southern girl, vacations to Los Angeles to evade her increasingly complicated life, she learns that escaping her past isn't as easy as she hoped....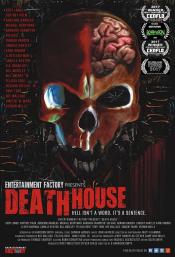 Death House
,
B Harrison Smith
, 2017
During an exclusive tour, a power breakdown inside a secret prison known as the Death House sends two agents fighting through a labyrinth of horrors while being pursued by a ruthless army of roaming inmates. As they fight to escape, the agents push toward the lowest depths of the facility where they learn a supernatural group of evil beings is their only chance for survival....
Holidays
,
Anthony Scott Burns
(segment 'Father's Day'),
Kevin Kölsch
(segment 'Valentine's Day'),
Nicholas McCarthy
(segment 'Easter'),
Adam Egypt Mortimer
(segment 'New Year's Eve'),
Gary Shore
(segment 'St Patrick's Day'),
Kevin Smith
(segment 'Halloween'),
Sarah Adina Smith
(segment 'Mother's Day'),
Scott Stewart
(segment 'Christmas'),
Dennis Widmyer
(segment 'Valentine's Day'), 2016
HOLIDAYS is an anthology feature film that puts a uniquely dark and original spin on some of the most iconic and beloved holidays of all time. The film challenges our folklore, traditions and assumptions, making HOLIDAYS a celebration of the horror on those same special days' year after year. A collaboration of some of Hollywood's most distinct voices, the directors include Kevin Smith (Tusk), Gary Shore (Dracula Untold), Scott Stewart (Dark...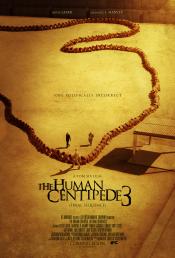 The Human Centipede III (Final Sequence)
,
Tom Six
, 2015
Bully prison warden Bill Boss (Dieter Laser), leading a big state prison in the US of A, has a lot of problems; his prison statistically has the highest amount of prison riots, medical costs and staff turnover in the country. But foremost he is unable to get the respect he thinks he deserves from his inmates and the state Governor (Eric Roberts). He constantly fails in experimenting with different ideas for the ideal punishment to get the...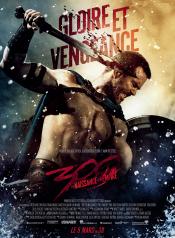 300 : La Naissance d'un empire
,
Noam Murro
, 2014
Based on Frank Miller's upcoming graphic novel "Xerxes" and told in the breathtaking visual style of the blockbuster 300, this new chapter of the epic saga takes the action to a fresh battlefield—on the sea—as Greek general Themistokles (Sullivan Stapleton) attempts to unite all of Greece by leading the charge that will change the course of the war. 300: Rise of an Empire pits Themistokles against the massive invading Persian forces led by...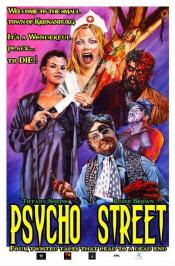 Psycho Street
,
Raine Brown
(segment 'No Rest for the Wicked'),
Arthur Cullipher
(segment 'Come onDown'),
Patrick Desmond
(segment 'Come on Down Part 1'),
Pete Jacelone
(segment 'Hypocondriac'),
Anthony G Sumner
(segment 'Lewis'), 2011
...