Filmography from : Jasmine Totschek
Actor :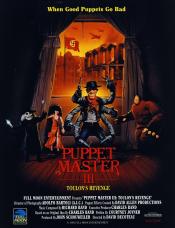 Puppet Master III: Toulon's Revenge
,
David DeCoteau
, 1991
Set in Berlin during WWII, the Nazi regime is attempting to develop a drug that will animate the dead, in order to use in the war effort. Toulon arouses suspicion as a Nazi dissident, and his secret is discovered. During a Nazi raid on his home, Toulon's beautiful wife is murdered. Toulon vows revenge, with the help of his animated puppets. This movie gives a new perspective on Toulon and his "friends". ...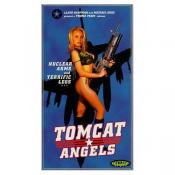 Tomcat Angels
,
Don Edmonds
, 1991
Four women graduate the US Navel Top Gun academy. When 2 of them are promptly shot down on their first Gulf assignment, the other 2 and their instructors head out to rescue them. Love and stock navel air footage is had by all....