Filmography from : Jason Shane Scott
Actor :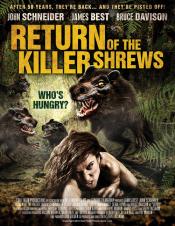 Return of the Killer Shrews
,
Steve Latshaw
, 2012
A TV reality show hires Captain Thorne Sherman (James Best) and his boat to cargo supplies to the deserted offshore island they're using as a filming location. Thorne would have refused the job because he's been to that island before and still sees it in his nightmares. Unfortunately, as the boat departs, Thorne is too hungover to realize where they're going and his first mate, Rook (Rick Hurst), needs the money. So they sail — to a...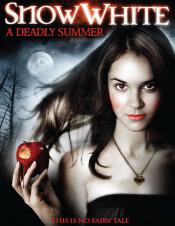 Snow White: A Deadly Summer
,
David DeCoteau
, 2012
A modern retelling of a timeless tale. Snow is abducted at the order of her wicked stepmother and taken to an isolated wooded discipline camp, run by a ruthless hunter. When each of her fellow seven campers begin dying off one by one, Snow must uncover the dark and twisted secret of the forest before she becomes the next victim. ...
Deadland
,
Damon O'Steen
, 2009
World War III's nuclear strikes on the U.S. have set the nation back 200 years; Money holds no worth, food is impossible to find, and hope is all but lost when every survivor of the war is infected by a fatal nuclear plague. "Deadland" is a post-apocalyptic tale of an ordinary man, Sean Kalos, driven on only one purpose: to find his missing wife in the new United Provinces. What was designed to be the new rebirth has become martial-law, and the...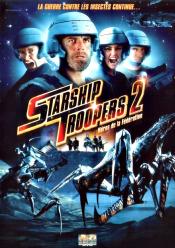 Starship Troopers 2: Hero of the Federation
,
Phil Tippett
, 2004
In the sequel to Paul Verhoeven's loved/reviled sci-fi film, a group of troopers taking refuge in an abandoned outpost after fighting alien bugs, failing to realize that more danger lays in wait....
Wolves of Wall Street
,
David DeCoteau
, 2002
...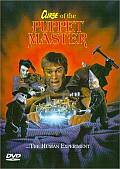 Curse of the Puppet Master
,
David DeCoteau
(as Victoria Sloan), 1998
Robert "Tank" begins to work for Dr. Magrew sculpting a puppet for the Doctor to bring to life using the work of Andre Toulon. Robert begins to fall in love with the Doctors daughter, Jane. Unbeknownst to Robert the Doctor is trying to create a "perfect race" of puppet humans. Jane discovers a "matt puppet" which is from his first assistant. She comes back just in time to see her father, cut up by the puppets, has succeeded in putting a living...
Shrieker
,
David DeCoteau
(as Victoria Sloan), 1998
...