Filmography from : Jean Reno
Actor :
Da Vinci Code
,
Ron Howard
, 2006
When respected American religious symbology expert Dr. Robert Langdon is summoned to the Louvre by the French version of the FBI, led by Captain Bezu Fache, he soon discovered that he is the #1 suspect for the murder of a historian Langdon had been scheduled to meet with.. Assisted by a French cryptographer and government agent named Sophie, Langdon is challenged to decipher a chain of cryptic codes and puzzles, all the while trying to stay...
Les Rivières pourpres 2 : Les Anges de l'apocalypse
,
Olivier Dahan
, 2004
...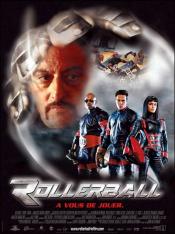 Rollerball
,
John McTiernan
, 2002
Johnathan Cross, a lover of extreme sports, is recruited by Alexi Petrovich to star in his sportive invention, Rollerball. Johnathan accepts and learns the ropes of Rollerball: The players are on Rollerblades, trying to bring a heavy metal ball into a high goal. Also, there are motorcyclists around to bring momentum to the players. Oh yes, and there are no rules in the game. During his skyrocketing career, Johnathan has to experience what Alexi...
Les rivières pourpres
,
Mathieu Kassovitz
, 2000
...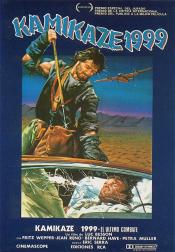 Le dernier combat
,
Luc Besson
, 1983
In the post-apocalyptic future, only a few humans are left. No one is able to speak; the film contains no dialogue, and characters communicate non-verbally. A determined loner befriends a reclusive older man and these two battle against vicious thugs for food, shelter and life itself. ...
Godzilla
,
Roland Emmerich
, 0
...