Filmography from : Jeanette Hain
Actor :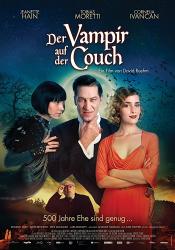 Der Vampir auf der Couch 
,
David Rühm
, 2014
Vienna 1932. One evening Sigmund Freud finds a new patient on his couch. A mysterious Count, burdened by the weight his great existential secret, haunted by the death of a lover 500 years in the past and tired of his eternally long life with his wife. What Freud does not know is that the patient is a vampire. The vain Countess incessantly complains about not being able to look at herself in a mirror, the count tells the professor. Unaware of the...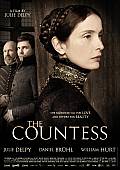 The Countess
,
Julie Delpy
, 2009
The true story of Countess Bathory born in 1560. At the age of 14, she married a powerful warlord, 10 years her senior. Although their relationship became cold and distant, she bore him four children. While he was away fighting wars, she kept up their estate with the help of her confidant, the witch Anna Darvulia, becoming increasingly powerful. She was feared, admired, and loathed by many; even the King had to obey her wishes. After her husband...