Filmography from : Jeff Chase
Actor :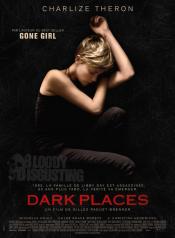 Dark Places
,
Gilles Paquet-Brenner
, 2015
A woman who survived the brutal killing of her family as a child is forced to confront the events of that day by a secret society obsessed with solving notorious crimes....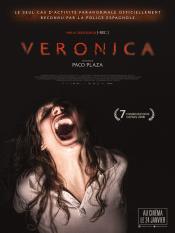 Dexter
,
John Dahl
(16 episodes, 2008-2013),
Steve Shill
(13 episodes, 2006-2013),
Keith Gordon
(10 episodes, 2006-2013),
Marcos Siega
(9 episodes, 2007-2009),
Ernest R Dickerson
(9 episodes, 2008-2013),
Romeo Tirone
(6 episodes, 2009-2013),
Michael Cuesta
(5 episodes, 2006),
Tony Goldwyn
(4 episodes, 2006-2007),
SJ Clarkson
(3 episodes, 2009-2011),
Stefan Schwartz
(3 episodes, 2011-2013),
Robert Lieberman
(2 episodes, 2006),
Nick Gomez
(2 episodes, 2007),
Tim Hunter
(2 episodes, 2008-2009),
Michael Lehmann
(2 episodes, 2011-2012),
Holly Dale
(2 episodes, 2012-2013),
Alik Sakharov
(2 episodes, 2012-2013),
Adam Davidson
(1 episode, 2006),
Jeremy Podeswa
(1 episode, 2007),
Brian Kirk
(1 episode, 2009),
Milan Cheylov
(1 episode, 2010),
Seith Mann
(1 episode, 2011),
Michael C Hall
(1 episode, 2013), 2013
During the day, Dexter Morgan is a jovial employee in the Miami Metropolitan Police Department's crime lab, but his meticulously crafted life masks his true nature. In reality Dexter is a disciplined and murderous psychopath (a self-admitted "monster"), and he slakes his blood lust at night by carefully killing the serial killers he tracks down during the day. Based on the novels (Darkly Dreaming Dexter, Dearly Devoted Dexter and Dexter in the...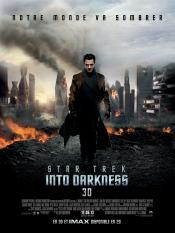 Star Trek Into Darkness
,
JJ Abrams
, 2013
When the crew of the Enterprise is called back home, they find an unstoppable force of terror from within their own organization has detonated the fleet and everything it stands for, leaving our world in a state of crisis. With a personal score to settle, Captain Kirk leads a manhunt to a war-zone world to capture a one man weapon of mass destruction. As our heroes are propelled into an epic chess game of life and death, love will be...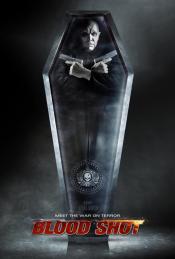 Blood Shot
,
Dietrich Johnston
, 2013
Assigned by a covert government agency, a mysterious vampire and a rogue cop reluctantly join forces against a brutal maniac and his legion of killers. Christopher Lambert (Highlander), Lance Henriksen (Aliens, The Terminator) and Oscar nominee Brad Dourif (The Lord of the Rings) star alongside Michael Bailey Smith (The Hills Have Eyes) and Brennan Elliott ("The 4400") in this killer, action-packed blend of Blade and Die Hard....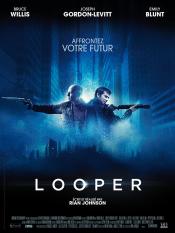 Looper
,
Rian Johnson
, 2012
In 2074, when the mob wants to get rid of someone, the target is sent 30 years into the past, where a hired gun awaits. Someone like Joe, who one day learns the mob wants to 'close the loop' by transporting back Joe's future self. ...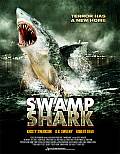 Swamp Shark
,
Griff Furst
(as GE Furst), 2011
Open on gorgeous swamplands of the Atchafalaya Basin in the summer. Lots of beautiful teens are at the beach the weekend before Gator Fest. That night an animal smuggling deal goes wrong and a large sea creature escapes into a swampy backwoods river. At the McDaniel's "Gator Shack" restaurant, a local, Jackson is drunk, and gets mangled to bits. The town sheriff blames the carnage on the McDaniel's "escaped" pack of gators and tries hauling them...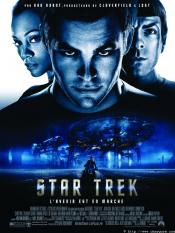 Star Trek
,
JJ Abrams
, 2009
From the first scene the Star Trek universe as we knew it has changed forever. Kirk is now an angry wayward young man looking for trouble. He fights with Starfleet cadets in Iowa when a Capt. Pike takes an interest in him, finding out he's the only 'genius level repeat offender in the Midwest'. Pike dares Kirk to join Starfleet, goading him with the legacy of his father. A young Spock is tortured over his mixed heritage, the emotions he fights...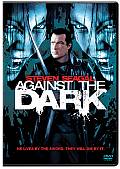 Against the Dark
,
Richard Crudo
, 2009
...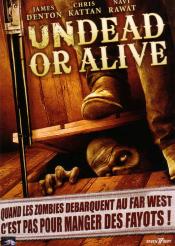 Undead or Alive: A Zombedy
,
Glasgow Phillips
, 2007
...
The Marine
,
John Bonito
, 2006
...
Mission: Impossible III
,
JJ Abrams
, 2006
...
Transporter 2
,
Louis Leterrier
, 2005
...
The Punisher
,
Jonathan Hensleigh
, 2004
After a undercover operation where Bobby Saint, son of corrupt businessman Howard Saint, is killed. FBI agent Frank Castle retires. Howard Saint holding Castle responsible for the death of his son butchers Franks family during a family reunion and leaves Frank for dead. Burnt out and taunted by memories of his murdered family, Frank sets out to avenge his family, and he becomes a judge, jury and executioner known as "The Punisher", as Castle...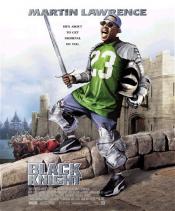 Black Knight
,
Gil Junger
, 2001
Martin Lawrence plays Jamal, an employee in Medieval World amusement park. After sustaining a blow to the head, he awakens to find himself in 14th century England....