Filmography from : Jeffrey Scott Jones
Actor :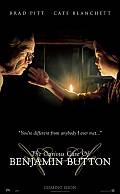 The Curious Case of Benjamin Button
,
David Fincher
, 2008
"I was born under unusual circumstances." And so begins 'The Curious Case of Benjamin Button,' adapted from the 1920s story by F. Scott Fitzgerald about a man who is born in his eighties and ages backwards: a man, like any of us, who is unable to stop time. We follow his story, set in New Orleans from the end of World War I in 1918 to the 21st century, following his journey that is as unusual as any man's life can be. Directed by David Fincher...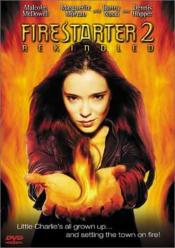 Firestarter 2: Rekindled
,
Robert Iscove
(unknown episodes), 2
Charlie McGee is a young woman with the unwanted and often uncontrollable gift of pyrokinesis, lighting fires by mere thought. Charlie has been in hiding for nearly all her life from a top-secret government fringe group headed by the maniacal John Rainbird, who wants to find and use Charlie as the ultimate weapon of war. Vincent is a young private investigator unwittingly sent to look for Charlie, and evenutally tries to help her escape from...