Filmography from : Jeffrey Stirl
Actor :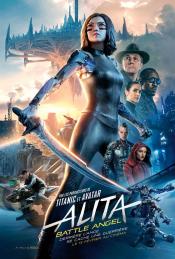 Alita: Battle Angel
,
Robert Rodriguez
, 2019
Alita is a creation from an age of despair. Found by the mysterious Dr. Ido while trolling for cyborg parts, Alita becomes a lethal, dangerous being. She cannot remember who she is, or where she came from. But to Dr. Ido, the truth is all too clear. She is the one being who can break the cycle of death and destruction left behind from Tiphares. But to accomplish her true purpose, she must fight and kill. And that is where Alita's true...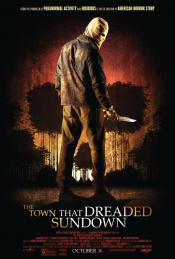 The Town That Dreaded Sundown
,
Alfonso Gomez-Rejon
, 2014
65 years after a masked serial killer terrorized the small town of Texarkana, the so-called 'moonlight murders' begin again. Is it a copycat or something even more sinister? A lonely high school girl, with dark secrets of her own, may be the key to catching him....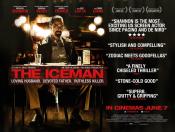 The Iceman
,
Ariel Vromen
, 2012
Richard Kuklinski (Michael Shannon) and his wife Deborah (Winona Ryder) appear to have a model American life, living with their three children in an idyllic suburban ranch house with a big lawn on a quiet street. But unbeknownst to Deborah and the kids, when Kuklinski goes off to work in the morning — or, on occasion, in the middle of dinner or the middle of the night — he is carrying out executions at the behest of the Gambino crime family,...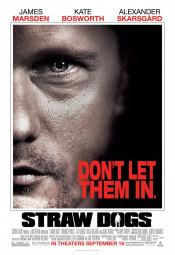 Straw Dogs
,
Rod Lurie
, 2011
...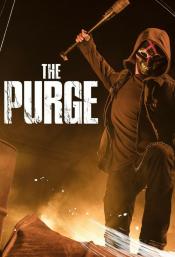 The Purge
,
Tara Nicole Weyr
(2 episodes, 2018-2019),
Ernest R Dickerson
(2 episodes, 2018),
Anthony Hemingway
(2 episodes, 2018),
Clark Johnson
(1 episode, 2018),
Nina Lopez-Corrado
(1 episode, 2018),
Michael Nankin
(1 episode, 2018),
Julius Ramsay
(1 episode, 2018),
David Von Ancken
(1 episode, 2018),
Tim Andrew
(1 episode, 2019),
Darren Grant
(1 episode, 2019),
Jessica Lowrey
(1 episode, 2019),
Jaime Reynoso
(1 episode, 2019),
Christoph Schrewe
(1 episode, 2019), 8
Set in an altered United States, several unrelated people discover how far they will go to survive a night where all crime is legal for 12 hours....